With more than 800,000 people in the UK living with dementia, and with numbers expected to rise to 1.7 million by 2051, dementia has become a major health concern in the UK.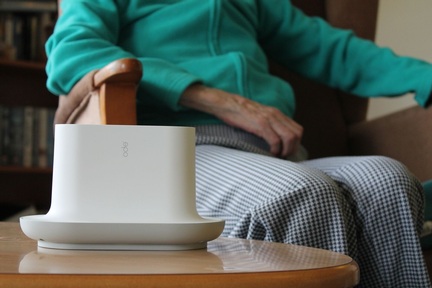 Recognising the potential to deliver change, Rodd developed ode in 2013, a simple to use, well-being product that uses the power of fragrance to provide sensory stimulation for individuals at nutritional risk.
Co-founder of ode, Lizzie Ostrom said: "ode is a simple, assisted living product that complements care routines for older people and those living with dementia and Alzheimer's disease.
"In instances where someone is eating less, ode helps create the optimum environment for eating, putting back the food aromas that might be missing when someone is no longer necessarily able to cook for themselves, or is detached from food.
"It's a gentle appetite trigger. Often this might be below the threshold of being consciously aware that there's a smell."
According to previous research, around half of those living with dementia lose weight. Experts suggest that individuals can experience many of the problems associated with malnutrition, including: dehydration, delerium and muscle wastage.
ode creates a sensory connection with mealtimes to promote appetite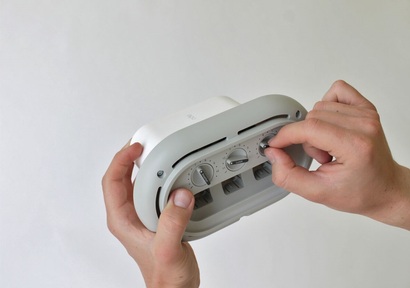 In light of this, ode has been specifically designed to release authentic food fragrances into living spaces before mealtimes. With different fragrances at breakfast, lunch and dinner, ode creates a sensory connection with mealtimes to promote appetite and help in situations of weight loss.
Ms Ostrom explained: "We know that smell acts as a cue to promote appetite. Depending on the aroma it can prompt salivation and the release of gastric juices to get us ready to eat. Citrusy food smells are particularly good for salivation.
"Recently there has been some very interesting research that suggests that having a fruit smell even below the detection-threshold can lead people towards choosing to eat more fruit.
"As well as supporting people with dementia, ode can be used more widely by adults with memory problems, who are 'going off' eating or convalescing from an illness which has affected their appetite."
The founders of ode tested the impact of the product on over fifty individuals living with dementia. Over 11 weeks they found that 50 per cent of participants gained weight at an average of 2kgs.
Alongside visual and aural prompts, food aromas help prepare individuals for eating by stimulating the parasympathetic nervous system.
Aromas are evocative and can trigger emotional responses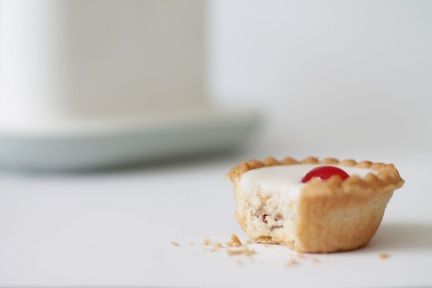 Smell is unique among our senses. It is the only one directly connected to the brain's limbic system and in particular the amygdala – the part associated with emotional response and memory. This means aromas can be evocative, and can prompt certain moods or behavioural responses.
When individuals encounter smells they can link them to past moments, to people, events or to objects. This can encourage reminiscence and help many individuals share 'forgotten' memories.
Last year, ode was introduced to a shared lounge in a care home in Hampshire to encourage scent reminiscing before meals.
The manager explained that 'ode sparked conversations' in which the senses enabled residents to talk about past memories including the 'seaside' or 'fair'. They said: "We noticed that one resident took a cake that had been out on the table – this was very out of character for him as he is usually regimented in his ways and doesn't eat out of the usual occasions."
Often with dementia the sense of smell and taste reduces, so meals can become dull and unappealing. However, ode's food fragrances are formulated to smell stronger and help compensate in these situations.
The ode menu of fragrances currently include: fresh orange juice, Bakewell tart and homemade curry.
While ode can be introduced as part of a nutritional support package in residential settings, it can also be used by people living in their own homes.
ode recommend placing the product in shared lounges and in the bedrooms of those identified as at-risk of weight loss.
At each mealtime, once plugged in, ode comes on for a two hour window. Using innovative technology, the fragrance switches on and off on a cycle.
ode has been set-up by a team specialising in product design and fragrance. The company are based in the south of England and are personally driven to make a different in the field of dementia.
ode can be used as part of a holistic care plan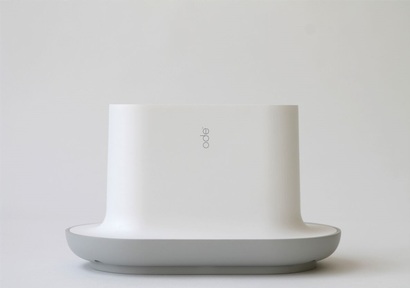 Ms Ostrom said: "We are set to introduce more fragrances as lots of people want personalised menus, and want to choose their own scents. We've also seen that customers like to swap scents in and out of their device more frequently (the original idea was that you could leave ode running for a couple of months and not have to touch it), but people like subbing in different scent bottles more frequently."
Although ode is a well-being rather than a medical product, it is recommended that care homes and individuals introduce the product as part of a holistic plan. This is because weight loss can be a complex issue and different interventions may be needed.
ode reassure their customers that the fragrances have been carefully formulated to be safe, non-toxic and non-flammable.
Furthermore, Ms Ostrom has re-iterated that 'it is unlikely ode will cause any negative health effects such as respiratory problems or skin allergies'.
ode has been designed to appeal equally to both care homes and family carers looking for a dignified, sophisticated solution to improve nutritional status in older people and those living with dementia.
For more information on ode visit: http://www.myode.org/