David Cameron appointed president of Alzheimer's Research UK
Date Published:
25 Jan 2017 @ 12:36 PM
Article By:
Charley Walker, News Editor
Former Prime Minister David Cameron has been announced as the new president of Alzheimer's Research UK, having supported the cause throughout his time in office.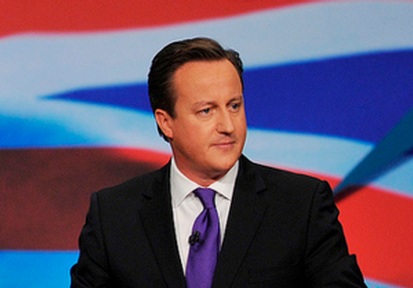 Dementia was one of Mr Cameron's priorities during his time in office, having launched the Prime Minister's Dementia Challenge in 2012, kick-starting a drive to deliver major improvements in dementia care and research.
He has taken on the presidency after Lady Oslow stepped down from the role, having supported the charity for many years during its growth.
Mr Cameron said: "Tackling dementia was a major focus while I was Prime Minister, and although improvements in attention and research innovation have been rapid, it remains one of our greatest health challenges.
"So I'm delighted to take up the presidency of Alzheimer's Research UK, an ambitious charity driving medical research to fight this devastating condition.
"As well as being a world-leading research organisation, the charity is also fighting the misconceptions of dementia that persist in society. Dementia is not inevitable and research is our greatest weapon against it.
"I'm committed to helping Alzheimer's Research UK transform the lives of those affected by this life-shattering condition."
The former Prime Minister has been committed to prioritising dementia research for a number of years.
In addition to the launch of the Prime Minister's Dementia Challenge in 2012, Mr Cameron helped push dementia further up the global agenda in 2013 by using the UK's G8 presidency to highlight the issue, prompting an international drive to find disease modifying treatment by 2025.
He also launched Alzheimer's Research UK's five-year £100m Defeat Dementia fundraising campaign in 2014 as part of a showcase of the UK's lead role in dementia research.
Writing in The Times about his new role, Mr Cameron outlined four "great battles" to win in the fight against dementia: deeper public understanding; giving dementia a higher priority; winning continued support for properly funded and promoted scientific research; and working internationally to "demonstrate that this is a global challenge that we will only beat by working together".
He said: "We can be confident that we can emulate the successes of other areas of health research to avoid the heartbreak of dementia for the next generation.
"It's a goal I look forward to championing in the years ahead."
Mr Cameron's presidency began with a visit to the Alzheimer's Research UK offices in Cambridge, followed by a tour of one of the charity's three Drug Discovery Institutes (DDIs), where scientists work to translate promising research breakthrough into innovative treatments for people with dementia.
Hilary Evans, chief executive of Alzheimer's Research UK, welcomed Mr Cameron's appointment, saying: "David Cameron joins Alzheimer's Research UK as our president to continue a mission he instigated through the Prime Minister's Dementia Challenge: to go further and faster in our research to combat the condition.
"As a world leader, Mr Cameron has done more than any other to put dementia on the global agenda, driving an ambition shared by all G7 nations to find a disease-modifying treatment by 2025.
"David Cameron's support of our work will help us continue our positive growth and further bolster our research efforts, through which we will end the fear, harm and heartbreak of dementia."