Chancellor Philip Hammond's Spring Budget has given an extra £2bn to social care over the next three years - with £1bn available in 2017/18.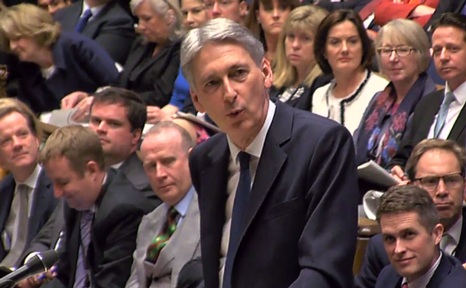 The £1bn available this year, was described as a bridge to the Better Care Fund, additional money back loaded towards the end of the parliament.
The Chancellor told the packed House of Commons that a Green Paper will be published later this year on long-term funding for social care.
Prior to his Budget announcement, the Local Government Association (LGA) said councils with responsibility for social care were facing a funding gap of £2.6bn by 2020.
"The Chancellor's Spring Budget has quite rightly acknowledged the precarious state of adult social care", said Martin Green, the chief executive for Care England, which represents independent care homes.
But Martin Green warned the £2bn "will only be an efficient use of tax payers money should the Green Paper on adult social care deliver the reforms that are necessary to put the system on a stable footing".
The Chancellor began his Budget speech telling MPs almost 10 years since the financial crash "too many families are feeling the squeeze".
That financial squeeze has been felt by many, including those in the sector, after £5bn in cuts to adult social care budgets were made since 2010 by Conservative Governments.
Pensioners still call it a 'sticking plaster'
Britain's biggest pensioner organisation, the National Pensioners Convention (NPC) described the extra £2bn as a 'sticking plaster' on the crisis the sector is facing.
Dot Gibson, NPC general secretary also said many older people and their families were "struggling with the confusing social care system".
"The additional £2bn from the Chancellor won't reverse the £5bn cut that the service has suffered since 2010. It won't give services to the 1.2 million people who have been rationed out of the system and it won't ease the burden on millions of unpaid older carers who are working 24/7 to look after their loved ones.
'Self-funders will face rising care home bills'
"Local councils will struggle to meet rising demands and self-funders will face rising care home bills.
"No other part of the health service is funded by individuals and their families, rather than by society as a whole. It's time for a tax-funded social care system that's fair, shares the cost and risk across everyone and gives dignity to those who need looking after in their later years."
Jeremy Hughes, chief executive at Alzheimer's Society, said: "Eligibility for funding must be addressed by the Green Paper so people with dementia aren't impoverished by their condition."
Chancellor buries option of death tax
Philip Hammond's budget speech also ruled out implementing a 'death tax', in response to speculation that such a tax would be introduced. The death tax was a Labour proposal before the 2010 election for a 10 per cent levy on estates to fund social care.
The Chancellor said: "This does not include and has never included exhuming Labour's so-called death tax."
Labour had previously been calling on the Government to put £2bn into the Budget for social care.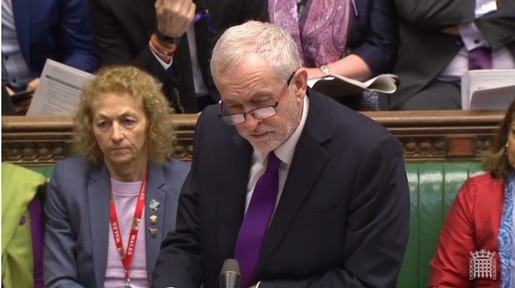 Delayed discharges
Mr Hammond also said just 24 local authorities are responsible for half of all delayed discharges from hospitals and said measures will be taken to ensure more joined-up working. He has announced a £100m fund set up to fund triage projects in A&E departments, to relieve pressure on them next winter.
Vic Raynor, executive director of the National Care Forum said: "The very strong link in the Budget to increased funding to reduce delayed discharge of older people will be of great concern, with the Budget statement appearing not to recognise the much broader social care responsibilities of authorities towards people with learning disabilities, and indeed to prevention."
Sense: 'Huge sigh of relief'
Richard Kramer, deputy chief executive of Sense, the national disability charity said: "There will be a sigh of relief amongst the social care sector, as the Government finally responds to its cries for help with a promise to invest the funds it desperately needs right now."
But the deputy chief executive of the charity, which supports people who are deaf, blind, or have sensory impairments, referred to the fact the Chancellor's speech "focused entirely on older people" and said the Government "should not forget that many disabled people also rely on social care services to enable them to live independently."
VODG: 'Government has woken up'
Dr Rhidian Hughes chief executive of the Voluntary Organisations Disability Group (VODG) said: "Government has woken up to the care crisis facing the country.
"But let us be under no illusion that huge issues continue to face people who rely on social care services. Unmet need is rising as fewer and fewer people are eligible for services, while some commissioners are also failing to meet statutory duties under the Care Act."
King's Fund chief: 'We have been here before'
Chris Ham, chief executive of The King's Fund, called the additional money "welcome recognition of the huge pressures facing social care".
He urged reform with a new settlement for health and social care and a single budget to put them both on a sustainable footing for the future.
He explained:"The plan to publish a Green Paper on the future of social care funding is encouraging but we have been here before. This time, the Government must break the mould and deliver the radical reforms that are so badly needed."