Rising demand from younger patients means longer wait for hip operations
14-Mar-17
Article By:
Angeline Albert, News Editor
More patients are experiencing longer waits for hip operations, partly because of a higher demand for the procedure from younger people.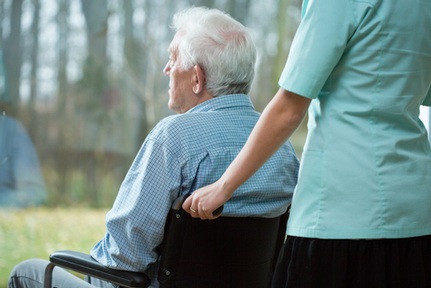 The average waiting time for a hip operation is now 14 weeks - a week longer than it was a year ago but funding pressures are not the only reason for the longer wait, according to health think tank The King's Fund.
Its report, published today, indicates the rising demand for elective hip procedures is, in part, due to younger patients (aged under 60 years-old) 'asking to have surgery earlier than previous generations did'.
One surgeon quoted in the report said: "We have the younger folks, who, basically, you know, don't want to wait until they're 60 to have hip replacements, they actually want them because they're presenting to their GPs, you know, early 50s, under 60s, and want to get on with it, and want a quality of life back."
The King's Fund report 'Understanding NHS financial Pressures: How are they affecting patient care?' looked at district nursing, hip operations, sexual health services and neonatal care and found the number of hip replacements recorded in 2015/16 was lower than the previous year.
It also said 'early signs that wider hospital pressures and efforts by commissioners to reduce referrals may be starting to affect access to care'.
Patients left in pain for longer waiting for op
With waiting times for hip operations rising, the extra time people spend waiting, means some patients are left in pain for longer with decreased mobility.
Another surgeon quoted in the report said: "They're continuing in pain, continuing in discomfort, can't continue with their normal working life because of pain and discomfort from the condition they're suffering."
Elective hip replacements are one of the most common surgical procedures in England. According to the Department of Health, the cost of delivering hip procedures was approximately £344m in 2015/16 but the report noted NHS funding has not kept pace with the growth in demand.
The report stated 'the level of financial pressure on the NHS is severe and shows no signs of easing'.
'Erosion of the NHS constitution'
Speaking on 14 March, at a Westminister Hall debate on Health and Social Care budgets, Karin Smyth, Labour MP for Bristol South, said: "In our sessions in Public Accounts Committee over the last year, we have really come to the conclusion, that the programme being promised cannot be delivered with the money available.
"Waiting times I think will start to increase very quickly. We've already seen today from The King's Fund the information on what is happening with regard to hip operations. We will invariably go back to the days with longer lists.
She added:"Will Parliament start to debate the erosion of the NHS constitution and the rights that people have come to expect in this country?"
Dr Mark Porter, council chair of the BMA, (British Medical Association) the doctor's union, said: "Patients are unfairly suffering the consequences of a deliberately underfunded NHS at breaking point. Pressure on all services is rising and care is increasingly being rationed.
"Waiting lists should not be rising, and yet they are. Decisions on patient care should be based on individual clinical need and following royal college or other evidence-based standards." The BMA council chair urged the Government to "fill the £30bn funding shortfall".
The report said hip operations are also affected by pressure on A&E departments and difficulties discharging medically-fit patients from hospital, due to a lack of social care support for patients at home. NHS England has reported the number of days that hospital beds were occupied with a patient ready to leave but unable to do so, has increased by 77 per cent (from 113,245 in October 2010) to over 200,000 in October 2016.