Older people will not receive a cap on their social care costs from Conservative leader Theresa May but her manifesto promises that those with as much as £100,000 in savings and assets will no longer be required to pay for their social care.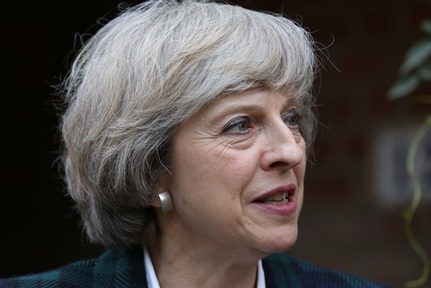 Raise wealth threshold to £100,000
At present, care home residents with savings and assets (including the value of property) worth less than £23,250 do not pay for their own care but the party's manifesto pledge sees this wealth threshold increase by more than four-fold to £100,000.
Theresa May's manifesto states: 'no matter how large the cost of care turns out to be, people will always retain at least £100,000 of their savings and assets, including value in the family home'.
Those in care homes, whose property is means-tested, are already able to defer the cost of their care until after they die with money claimed by the Government from their estate.
Means-testing winter fuel payments
To help pay for social care, Theresa May intends to scrap winter fuel payments for better-off pensioners by introducing means-testing to ensure only the poorest pensioners receive the payments.
Currently, all pensioners regardless of wealth qualify for one-off winter payments of between £100-£300 each year.
In 2015 Labour called for the payments to be taken away from the richest pensioners with incomes of over £43,000, to raise £100 million. On the subject of winter fuel payments, Torsten Bell, director of the Resolution Foundation has said Theresa May is proposing to go much further than former Labour leader Ed Miliband.
He blogged on the Resolution Foundation website: 'The plans looks set to restrict the payments to the very poorest two million pensioners entitled to pensions credit, saving £1.7 billion'.
Broken promise
While one promise was unveiled, the Conservatives took away another by breaking their 2015 manifesto pledge to introduce a limit in 2020 to the amount people must pay for their social care - a maximum of £72,000. Sir Andrew Dilnot, first recommended that people pay no more than £35,000 for their social care in his report to the Coalition Government in 2011 and is not the only one to express his dismay over the absence of a social care cap.
Torsten Bell blogged: 'Dumping the Dilnot cap amounts to a decision to give up on a wider social insurance, with no limit on the costs you may have to bear for your social care if you have the means to pay for them.
'Dementia will not only cost you the full enjoyment of later life but your ability to pass on to your children more than £100,000 of inheritance'.
'Dementia tax'
Some 225,000 will develop dementia this year - that's one every three minutes according to the Alzheimer's Society and back in 2014 the charity's chief executive Jeremy Hughes used the term 'dementia tax'.
At the time Mr Hughes said: 'If you have another disease, like cancer or heart disease, you actually get all your treatment on the NHS. If you have dementia, where there is no medical intervention that cures you or treats you, most of the support you need comes from social care. And most of that comes from the individual family and the family carers or from a severely strapped social-care system.
"The dementia tax – whereby ­people pay their taxes when they are working to pay the NHS but when they need support for dementia they have to pay again – is alive and ­influencing the livelihoods of ­hundreds of thousands of ­people."
Removal of triple lock pension
According to her manifesto, Theresa May also intends to take away pensioners' 'triple lock' as promised by former Tory leader David Cameron, and will replace it with a 'double lock' . The proposal will mean the state pension will rise in line with earnings or inflation, whichever is highest, but will no longer rise by 2.5 per cent if they are both less than that.
Disabilities
The party's 88-page manifesto also states Theresa May will review disabled people's access to licensed premises, parking and housing 'and amend regulations if necessary'.
The manifesto states: 'We believe that where you live, shop, go out, travel or park your car should not be determined by your disability. We will work with providers of everyday essential services, like energy and telecoms, to reduce the extra costs that disability can incur.'
Mental health
The Prime Minister also pledged to 'address the need for better treatments across the whole spectrum of mental health conditions' and make the UK the leading research and technology economy in the world for mental health.
Immigration
The party plans to keep to the net migration target of 100,000 people, even though it hasn't been below this figure since 1997. Net migration (the difference between people coming to the UK for more than a year and those leaving) was 273,000 in the year to last September.
In response to the Conservative manifesto proposals, the National Pensioners Convention, which has one million members tweeted: 'Tory care pledge in their manifesto is a Frankenstein's monster of a policy, all the worst bits bolted together and fails to tackle crisis'.
But Mr Bell of the Resolution Foundation concludes: 'Against the world as it stands today these plans are a clear improvement – addressing one of the two big problems of the current system: massive unmet need where people who need care do not receive it.
'Those with assets under £100,000 doing much better, and those with the highest care needs requiring residential care also winning. The biggest losers are those with significant housing but little wider wealth who require expensive care in their own home for a long period of time. They have gone from having their housing wealth entirely protected to all of it over £100,000 being at risk.'
To read the Conservative manifesto visit: www.conservatives.com/manifesto