Growing concerns that some care homes are breaking the law has resulted in the Competition and Markets Authority (CMA) opening a consumer protection case to investigate.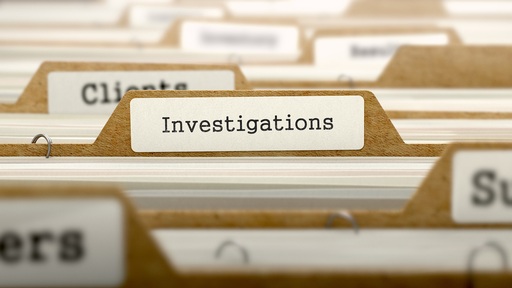 On 13 June, the CMA launched an investigation into a number of care home providers, following its concerns that some of the contract terms and practices used by care homes may breach consumer law, in relation to charging large upfront fees or requiring payment of fees after a resident's death.
Double charging
The watchdog has received reports that some families are paying for deceased loved one's rooms in care homes up to a month after they have passed away. It has heard cases of this occurring even after new residents have moved into the rooms, resulting in double charging two different families for the same room.
The regulator is looking for possible breaches in the Consumer Rights Act 2015, which stipulates terms and conditions within contracts must be fair and transparent.
The charging of upfront fees by care homes (in addition to paying a month's fees in advance) is also being investigated to understand whether there is clarity of what services are being paid for in contracts signed by residents and their families. Such fees can include non-refundable administration charges or one-off 'management' type fees.
The consumer protection investigation was opened halfway into a UK-wide market study by the CMA, which begun last December to examine whether the UK market for the provision of care home services to the over 65s works well for residents.
'Concerns some might not be treating residents fairly'
The initial findings of the CMA's market study reveals: 'There are concerns that some might not be treating residents fairly and that certain practices and contract terms might break consumer law. As well as the issues on large upfront fees and fees charged after death, which we are investigating in the consumer protection case, we are concerned about other consumer protection issues such as a lack of information about prices on care home websites, and care homes' contracts giving homes wide-ranging discretion to ask residents to leave, at short notice.'
The regulator also states: ''Self-funding residents face a lack of transparency on prices, terms and availability of beds from care homes – these are rarely available on websites – which makes the process of market search more difficult and lengthy.
'In summary, it appears that it is difficult for prospective residents to gather the information they need, and in any case many are simply not prepared, able or supported in a way that would allow them to make good, well-informed, choices.'
Complaints procedures 'not functioning well'
The CMA also has concerns that 'complaints procedures are not functioning well'. It states: 'It is not realistic for many residents to move home if they are dissatisfied with the care they are receiving, as to do so would be distressing and harmful to their health. It is therefore essential that effective systems are in place for them to be able to complain and, where necessary, have these concerns acted upon. Our initial findings, however, indicate that redress systems often do not work well, and residents can find it very challenging to make complaints.'
Information notices issued to care home providers
The regulator is issuing Information Notices to care home providers under consumer protection legislation requesting information from some care homes, in order to determine, whether enforcement action is required.
Acting chief executive, Andrea Coscelli, said: "Some of the most vulnerable people in our society use care homes, often moving to them under extremely difficult circumstances. It's therefore essential they are able to make informed choices, understand how services will be paid for, and be confident they will be fairly treated and able to complain effectively if they have any concerns."
Demand for care home services is expected to increase significantly with the number of people aged 85 and over projected to more than double by mid-2039.
The watchdog has said 'the sector is not positioned to attract the investment necessary to build greater capacity needed for the future'. Mr Coscelli added: "We will be focusing on finding ways to deal with these, and other concerns identified."
The CMA is welcoming feedback, where possible supported by evidence, on the issues addressed in the update paper as well as possible recommendations from care home providers and other interested parties to carehomes@cma.gsi.gov.uk by no later than 5pm on 5 July 2017.
Care England response
In response to the watchdog's decision to open a consumer protection case and the regulator's interim market findings, Martin Green, chief executive of Care England, whose members include care home providers, said: "The CMA report highlights a number of issues that the care sector will review and respond to in due course.
"The real issue in this market, that of unfair contracts imposed by Local Authorities has been largely ignored. The capacity of so called "arms length bodies" to constantly ignore infringements of contracts, fairness, and the law, by the Government itself is the real story of this report". 
Nadra Ahmed, the executive chairman of the National Care Association, which also represents care providers, said: "Clearly these challenges will need to be considered carefully, as our understanding is that responsible providers issue a contract of service which will be based on assessed care needs".
In relation to a contract's terms (which take into account a period of time for families to take personal items, after the death of a resident) she said: "This is a matter for families to challenge on admission if they are unhappy but once the contract is signed, as with any other contract it would be enforceable, however we know that most responsible providers will be flexible in their approach."
To read the regulator's Market Study Update paper visit: https://assets.publishing.service.gov.uk/media/5941057be5274a5e4e00023b/care-homes-market-study-update-paper.pdf