NHS England has announced that 999 calls will now be put into four different categories according to their severity.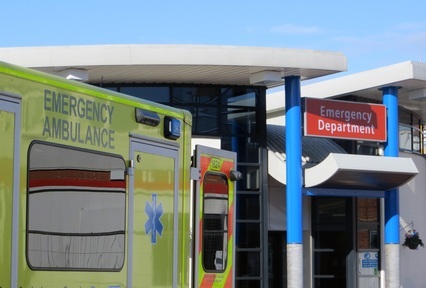 Ambulances will now be expected to reach severely ill patients in an average time of seven minutes. The 'clock' will only stop when the most appropriate response arrives, rather than the first.
The four categories will be people with life-threatening illnesses or injuries, emergency calls, urgent calls and less urgent calls.
It is hoped the new system which is backed by Association of Ambulance Chief Executives, the Royal College of Emergency Medicine, the Stroke Association and the British Heart Foundation, will save lives and remove 'hidden' and long waits suffered by millions of patients, including reducing lengthy waits for the frail and elderly.
Sir Bruce Keogh, NHS England's national medical director, said: "Patients across the country deserve to benefit from the significant improvements seen in the trial areas, from ambulances reaching cardiac arrests in London 30 seconds faster to the one minute improvement on stroke responses in the West Midlands.
"These changes, together with ambitious new clinical standards for heart attack and stroke patients, will end the culture of 'hitting the target but missing the point.' They will refocus the service on what actually counts: outcomes for patients."
Call handlers will change the way they assess cases and will have slightly more time to decide the most appropriate clinical response.
NHS England says that currently one in four patients who need hospital treatment – more than a million people each year, undergo a "hidden wait" after the existing eight minute target is met because the vehicle despatched, a bike or a car, cannot transport them to A&E.
It hopes the changes will free up more vehicles and staff to respond to emergencies. Sheffield University has been carrying out what is thought to be the world's largest clinical ambulance trial. Academics found that the changes are safe, with no safety issues identified in more than 14 million 999 calls handled over the 18-month trials.
The changes also introduce mandatory response time targets for all patients who dial 999. At the moment half of all ambulance calls, around five million a year, are classed as 'green' and not covered by any national target.
Professor Keith Willett, NHS England's medical director for Acute Care, said: "Our core priority will always be patient safety, but paramedics are rightly frustrated that under the current 'stop the clock' system they are frequently dispatched to simply hit targets. This has led to the inefficient use of ambulances, with the knock-on effect of 'hidden waits'."
He added: "This is not about relaxing standards but updating a decades old system to respond to modern needs. In most 999 calls we know the best clinical outcome for patients is not about the fastest response by the nearest vehicle, but the most appropriate one. These are changes which have been called for by paramedics, and the evidence shows that they will save lives."
Elements of the new ambulance programme are already being trialled within England's ten ambulance trusts, and will now be introduced as a permanent change during Autumn this year.
To find out more about the changes go to https://www.england.nhs.uk/urgent-emergency-care/arp/