When an older person has a fall, the effects can be huge, both emotionally and physically.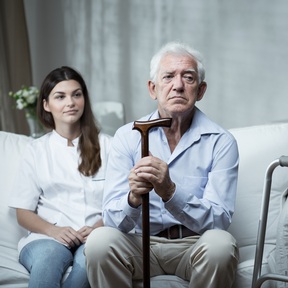 It can hit their confidence, make them feel extremely vulnerable and cause a loss of independence as well as causing extensive, physical injuries from which it can take a long time to recover. In fact falls are the most common cause of injury related deaths in people over the age of 75.
Consequently it is vital that care homes do their utmost to prevent falls as they are not an inevitable part of ageing. Simple things can be done to the environment of a care home to make it safer, such as brightly lit rooms and using non slip mats. In addition it is crucial that staff are knowledgeable about falls prevention. Palpitations, dizziness and blackouts can trigger a fall and if residents start experiencing these, care home staff need to inform the GP.
Professor Julia Newton, Professor of Ageing and Medicine at Newcastle University, said: "There are lots of things older people can do to reduce their risk of suffering a fall, including replacing worn out shoes, clearing clutter, loose wires and rugs as well as regular eye tests."
Older people living in care homes are three times more likely to fall than older people living in their own homes. The injuries are also more severe for people receiving residential care with nearly a fifth of falls resulting in a hip fracture and a quarter of people admitted to an acute hospital with a hip fracture coming from a care home.
People with dementia at higher risk of falling
People with dementia have an increased risk of falls due to confusion, disorientation and restlessness so they need visual clues so they can easily find the toilet or their bedroom.
When a resident does fall, care home staff need to check for any injuries. Lifting a resident can be problematic and there is danger of causing more injury to the resident, with the care worker also at risk of back injury or strain as a result of repetitive lifting and manual handling.
A spokesman for Mangar Health, which produces inflatable moving, handling and bathing equipment, said: "Each year in the health and social care sector around 86,000 people report non-fatal workplace injuries, 50 per cent of these injuries are a result of lifting and handling in care homes, 23 per cent higher than in an office or retail setting.
"The implications for the care sector are huge ranging from compensation claims and enhanced costs for agency personnel to overtime payments, reduced productivity and the training of new staff."
Mangar Camel lifting cushion
Perry Tree Centre in Birmingham uses the Mangar Camel lifting cushion to lift fallen residents. "The lifting cushion is portable enough to be used in the most awkward of places, inside or out, and delivers a solid lift very quickly. They report residents feel secure on the Camel and associated distress is kept to a minimum. By using the camel, the fallen resident's personal dignity is protected as clothing can be adjusted to ensure privacy is maintained," said the Mangar Health spokesman.
The Camel can be packed away into a small space when not in use. It is easy to use meaning all staff, from housekeeping to managers, can be called upon to implement a lift without requiring specialist training. This means if someone falls, they do not have to wait for a specially trained member of staff to be located before a lift can happen.
Delroy Bonnitto, the care home manager at Perry Tree, has found that "using the Mangar lifting cushions means our residents can be raised to their feet with minimal fuss. They are comfortable, dignified and don't feel as though they are causing a scene and upsetting fellow residents. This means anxiety levels are kept to a minimum, which is vital for anyone with dementia".
Nottingham University
Earlier this year, Nottingham University began a three-year project trialling a new package of guidelines and training to reduce the number of falls in care homes.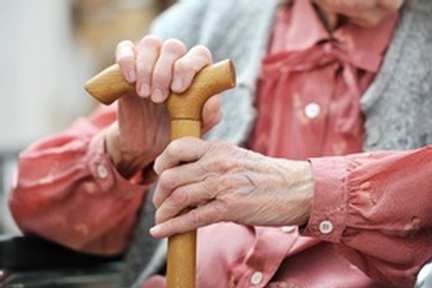 The £1.8m project is funded by the National Institute for Health Research.
If the approach is found to be successful in protecting residents from falls, it could be rolled out to care homes across the UK.
Staff at pilot care homes have been given a checklist of actions they can take to reduce the risk of falls and they are also undergoing a bespoke training course to educate them in falls prevention.
Study lead Professor Pip Logan said: "Falls among care home residents place a huge financial burden on the NHS including treatment for broken bones, hip replacement surgery and lengthy hospital stays for recovery.
"In addition, this is an important quality of life issue for care home residents. Falling can be a very frightening experience for older people and it can often leave residents extremely fearful of a repeat occurrence, leading them to reduce their mobility and losing independence."
Wynne Williams, senior nurse at Church Farm Nursing Home in Cotgrave, added: "If an older person in a care home has a fall, then they can be injured and bruise easily, they may not be able to walk as well afterwards and, in some cases, may become scared – it can be quite debilitating for them.
"And for the care home staff it can also be very upsetting – they feel guilty, they ask what they could have done better and whether there was something they could have done to prevent it."