Care providers have been given a year to identify how much back-pay they owe 'sleep-in' care workers, and a further three months to pay off the arrears, under a new scheme set out by the Government.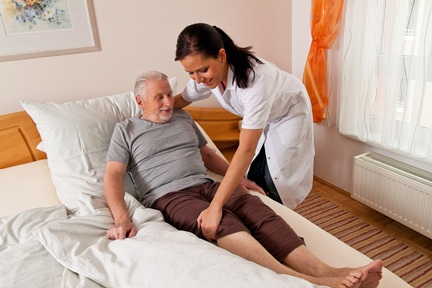 The Social Care Compliance Scheme (SCCS) will provide HM Revenue & Customs (HMRC) support in identifying outstanding wages, with the deadline for arrears being March 2019.
But charities have criticised the announcement, with Mencap warning that organisations signing up to the scheme could be 'writing their own suicide notes'.
Royal Mencap society chairman, Derek Lewis, says the bill for six years of back-pay is 'unaffordable'. He said: "Despite the Government's stated commitment 'to creating an economy that works for everyone' it appears ready to sacrifice the well-being of some of the most vulnerable members of society and place at risk the jobs of people who are among the lowest paid.
"The announcement may help HMRC understand the extent of the liabilities for back-pay but it completely fails to give any reassurance to people with a learning disability that their homes and care are secure and to carers that their jobs are not under threat."
Unaffordable
Care sector 'sleep-in' shifts are delivered to people with learning disabilities and other complex needs requiring round-the-clock care.
Following two tribunal cases brought by care staff in 2015 and 2016, the Government's Department for Business, Energy and Industrial Strategy (BEIS) changed the guidance last October, ensuring care organisations pay the National Minimum Wage (NMW) throughout the worker's shift, meaning overnight care workers on 'sleep-ins' would earn the minimum wage including when they are asleep, rather than a flat-rate allowance.
Estimates reveal the back-pay bill could cost the sector £400m and bankrupt many social care providers, including learning disability charity Mencap, which would owe £20m. As a result, the charity faces closing 200 residential care homes and services, and making 4,000 staff redundant.
Mr Lewis added: "Three months on from the Government's commitment to seek a solution to the devastating £400m liability hanging over the sector, there is only the promise of further delay and no commitment, even in principle, to accept responsibility for a liability created by Government changing the rules.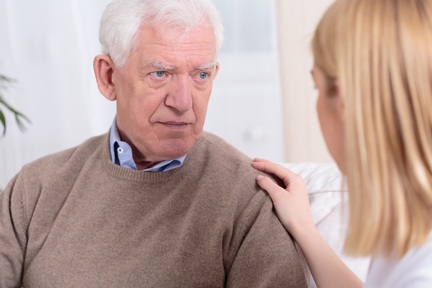 "Many providers, particularly smaller ones, may be reluctant to take part in the absence of any funding assurance, concerned that they will be writing their own suicide note.
"Meanwhile, although Government has belatedly issued guidance to local authority care commissioners that they should in future be funding the increased cost of sleep-ins, over half of local authorities are still refusing to do so. It is quite wrong that providers should be expected to subsidise the increased cost of on-going sleep-in care."
Under the new Social Care Compliance Scheme, HMRC will begin writing to social care employers that have complaints against them for underpaying sleep-in care workers to encourage them to sign up to the programme. Employers that choose not to take part 'will be subject to HMRC's normal enforcement approach'.
In a statement, a government official said: "The scheme has been designed to help ensure workers are paid what they are owed, while also maintaining important services for people who access social care."
Uncertainty
Izzi Seccombe, chairman of the Local Government Association's (LGA) community well-being board, says the fact employers will not have to settle any back-payment for sleep-in costs until March 2019 is 'helpful' and 'buys some much-needed time' to further understand the size and potential impact of the historic liability.
But she points out that it does not end the uncertainty for providers, care workers, the people they care for and their families, and those who pay for their own care or employ a personal assistant through a personal budget.
"It was misleading Government guidance in the past which caused the confusion over whether National Minimum/Living Wage should apply for sleep-in shifts," she said. "Now the Government has clarified the position, it needs to provide genuinely new funding to deal with back-payment.
"Councils already face a £2.3 billion annual social care funding gap by 2020 and pressures across the sector – particularly on providers – are acute. If the Government does not fund the historic liability then we are likely to see more care providers going bust, more contracts being handed back to councils, and care workers being made unemployed."