Hospital departments and emergency services across the country are reportedly struggling to cope after the arrival of a new and virulent strain of flu from Australia, now being dubbed as 'Aussie flu'.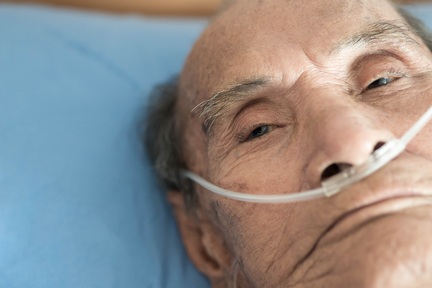 Many social media and media outlets have highlighted that this year's flu jab has had little or no effect on the potentially dangerous H3N2 flu virus, which is especially contagious for the elderly and other vulnerable people.
But whilst Government virologists admit that the rates of effectiveness against H3N2 aren't as good as for more regular types of flu virus (which are somewhere between 40-60 per cent), they claim the yearly flu jab is still the best preventative measure.
Nick Phin, interim deputy director for National Infection Service, at Public Health England (PHE) has warned that vulnerable people should continue to take up the vaccination, as it's still the best possible known solution at present for aggressive flu strains. He said: "Flu activity, as measured by a number of different systems, has continued to increase in the last week or two. This is to be expected as the season progresses, and while no two flu seasons are the same, the numbers are in-keeping with previous years.
"We are currently seeing a mix of flu types, including flu B and the A(H3N2) strain that circulated last winter in the UK and then in Australia. We see this H3N2 subtype in many flu seasons and the circulating flu strains match those in the current flu vaccines, meaning they are still the best defence we have against the virus. Those over the age of 65 are slightly more likely to catch H3N2 – that's why it's important to take up the offer of the vaccine which covers against this strain.
"As in past flu seasons, the chief medical officer has authorised the use of antivirals for treating flu-like illnesses communities. We will continue to actively monitor flu activity and we are working closely with NHS England to support their work putting measures in place to manage potential increases in local and national flu activity."
Last year Australia endured one of the worst flu pandemics it's had for over a decade, resulting in over a hundred fatalities, and there have been fears in the UK ever since that something like this might happen here. Although there are mixed reports in the media about whether there is an 'Aussie flu' epidemic underway, there is not sufficient evidence currently to suggest that it is more prevalent than other, more commonly found flu viruses.
Dr Phin has advised that "it is not too late to get vaccinated and we therefore urge all who are eligible, especially those in at-risk groups that include people aged 65 years or over, pregnant women, and those with certain chronic conditions, to take up the offer of the vaccine."
Flu symptoms, for the H3N2 strain and for more regular strains of flu, are usually very quick to appear, and for the best part will disappear after a couple of week's bed rest.
However, it is advised that you call 999 if you develop sudden chest pain, have difficulty breathing or start coughing up blood.