Prime Minister Theresa May's cabinet reshuffle has seen Jeremy Hunt retain his position as the country's top health chief, prompting many to hope his new title of 'Health and Social Care Secretary' will bring 'a new dawn' and not the same old story of care failures.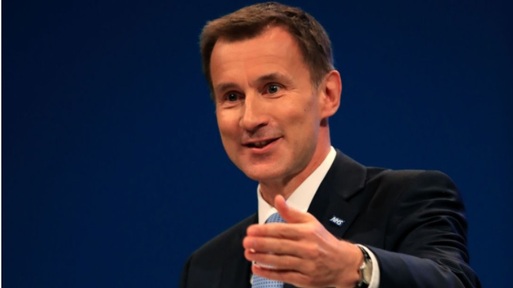 Mr Hunt has managed to hold onto his health secretary post in the Government despite being asked as part of a cabinet reshuffle, to become business secretary.
The health secretary for almost six years already had overall responsibility for social care. However, his new post-reshuffle job title seems to promise that social care - which has been described as the Cinderella sector - will now get equal recognition with the NHS.
The Department of Health has also been renamed and is now the Department of Health and Social Care.
New adult social care minister: Caroline Dinenage
Caroline Dinenage has been appointed as the adult social care minister. The MP for Gosport, Stubbington, Lee-on-the-Solent and Hill Head will also take on responsibility for the social care green paper, which is expected to be published this summer.
Ms Dinenage, who was first elected as an MP in 2010, has met with some of the social care group advising the Government on the green paper including Eileen Burns from the British Geriatrics Society and Mike Parish Care UK's chief executive.
Jeremy Hughes, chief executive of the Alzheimer's Society, said: "Today's announcement signals that social care is being placed on an equal footing with healthcare.
"People with dementia are the biggest recipients of social care and so we hope this marks a new dawn where they do not need to fight to receive essential support."
For years, leaders in the care sector have campaigned for social care to be dealt with by a minister at cabinet level who would have the resource and authority to take decisive action, unlike a junior minister.
Before the cabinet reshuffle, the junior minister with direct responsibility for social care was Jackie Doyle-Price. Before that, junior minister David Mowat held the post but lost his seat in the General Election. Prior to David Mowat, the four post-holders were all ministers of state - Alistair Burt, Norman Lamb, Paul Burstow and Phil Hope.
'Great frustration'
Commenting on Jeremy Hunt's new job title, Vic Rayner, executive director of the National Care Forum (NCF) said: "The recognition of social care within the secretary of state's portfolio is welcome.
"There has been a great frustration within social care about the lack of parity between health and social care, despite the previous Department of Health having social care within its brief.
"This renewed focus on social care, alongside the work being undertaken around the green paper on adult social care, presents an opportunity for real concrete change."
The most high-profile cabinet ministers have all kept their jobs in Theresa May's Government. Mr Hunt's ability to retain the top health job since September 2012, was in stark contrast to the former education secretary Justine Greening who resigned after turning down a request to work as work and pensions secretary.

Mr Hunt has publicly apologised for cancelled hospital operations as a result of winter pressures on the NHS. On 8 January, he apologised on social media for pressing the 'Like' button on a tweet that announced Ms Greening had quit as education secretary.
Many in the social care sector are hoping there will be no more gaffes when it comes to his delivery of social care.