Pfizer, the world's largest pharmaceutical company, has announced plans to end its research efforts to discover new drugs for Alzheimer's and Parkinson's diseases.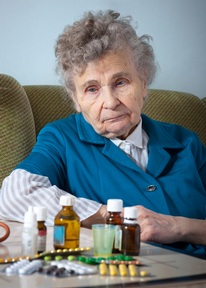 The announcement follows years of failed drugs trials for Alzheimer's treatments which have cost the company significant money.
The US based company anticipates losing 300 jobs in its neuroscience discovery and early development programmes in Andover, Cambridge, Massachusetts and Groton, Conneticut.
A spokesperson for Pfizer said: "As a result of a recent comprehensive review, we have made the decision to end our neuroscience discovery and early development efforts and re-allocate funding to those areas where we have strong scientific leadership and that will allow us to provide the greatest impact for patients.
"Any decision impacting colleagues is difficult; however, we believe this will best position the company to bring meaningful new therapies to market, and will bring the most value for shareholders and patients.
"We recognise that neuroscience is an area of tremendous unmet need for patients and we plan to create a dedicated neuroscience venture fund to support continued efforts to advance the field."
New statistics released by Parkinson's UK this month suggest that one in every 37 people will be diagnosed with Parkinson's in their lifetime, whilst dementia is the only condition in the top 10 causes of UK deaths without a treatment to prevent, cure or slow its progression.
Disappointed with the announcement, Dr James Pickett, head of research at Alzheimer's Society, commented: "The brain is the most complex organ in the body and developing drugs to treat brain diseases is a tremendous challenge, but with no new drug for dementia in the last 15 years, this will come as a heavy blow to the estimated 46.8 million people currently living with the condition across the globe.
"Every three seconds someone in the world develops dementia and, with this number set to rise, there has never been a more important time for such life-saving research."
The G7 nations have committed to finding a disease modifying treatment by 2025, and Alzheimer's Society has committed £50m to fund new research at the UK Dementia Research Institute (UK DRI) alongside Alzheimer's Research UK and the Medical Research Council.