An intergenerational art project at a care home in Scotland has given residents the chance to take a trip down memory lane.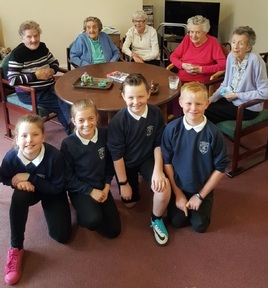 After participating in a series of creative workshops, residents at Cornwall Park care home and children from a local primary school have produced their very own Monopoly inspired board game - Newtonopoly - which features a series of hand-drawn pictures of their favourite landmarks in and around Newton Stewart.
Tracy Ross, care home manager at Cornwall Park, said: "The sessions were very popular with residents and children. The smiles and happiness created clearly demonstrated the value for all involved."
She added: "During the initial stage of the project, we were unsure if the residents would participate due to many stating that they were not artistic. But this dramatically changed with each creative workshop they attended.
"Residents looked forward to their art session, with the change in some participants visually obvious – from shy and introverted with little to no verbal communication to someone eager to share tales of old, willing to reminisce about special landmarks."
The art workshops took place over a four-week period, with residents and a group of children from Penninghame Primary School created the images and counters for the game.
'It just shows what you can achieve'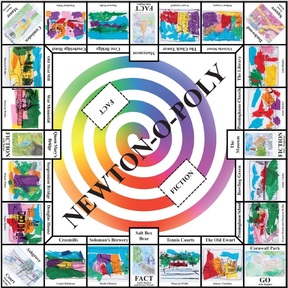 The residents discussed their memories of living in Newton Stewart and the surrounding area and suggested ideas for the board game images to be used. They were then guided through different art techniques designed to provide mental and physical stimulation; building on participants dexterity and co-ordination to increase concentration levels.
According to Ms Ross, the creative project provided a range of social and personal benefits, including increased social inclusion, skill development and improved mental health. She added: "Meeting new people and having a variety of social interactions has also been great for building up the children's confidence, social skills and helps them to adapt to new environments."
Commenting on the project, care home resident Acky, said: "I enjoyed the children's company, it gave me something to do," whilst Winnie added: "I enjoyed meeting the children, it just shows what you can achieve."
Cornwall Park is a residential and nursing home in south west Scotland providing care to older people and people living with dementia.