A new campaign raising public awareness of the 'silent killer' sepsis has been launched by Scotland's health secretary Shona Robison.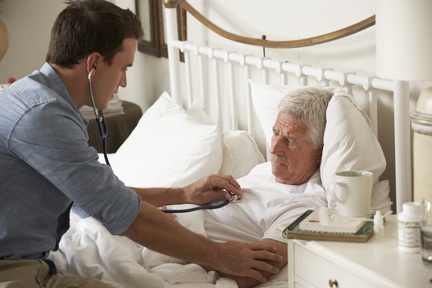 The campaign will educate people about the warning signs and symptoms of the life-threatening condition, which kills around 3,500 people in Scotland every year.
Ms Robison said: "The Scottish Government is committed to raising awareness of the dangers of sepsis. One person every four hours dies as a result of sepsis which is why it is so important this campaign, backed by £70,000 Scottish Government funding, will highlight the symptoms of this often-silent and often-deadly condition to millions of Scots.
"While mortality rates from sepsis have fallen by 21 per cent since 2012, there is still more to be done and I am confident this campaign will play its part in equipping the public with a better understanding of the signs and symptoms."
The campaign will reach more than 1.3 million people across the country, and every community pharmacy in Scotland will display posters warning of the signs of sepsis.
Specific materials will be displayed in GP surgeries and hospitals to complement work being done through the Scottish Patient Safety Programme to also raise awareness among healthcare teams.
It is being delivered in partnership with sepsis awareness and support charities Fiona Elizabeth Agnew Trust (FEAT) and Finding Your Feet.
Craig Stobo, founder and chair of FEAT, lost his wife and their unborn daughter to sepsis six years ago, and has called it a "milestone day" for sepsis awareness in Scotland.
He said: "We have pressed for the need to raise awareness of this killer condition and are confident that this Scotland-wide campaign will be a game changer in increasing the public's understanding of the symptoms of sepsis and the quick action needed to save lives.
"We are proud to provide additional funding for this vital campaign and while we can't bring back those lost to the condition, we dedicate this campaign to them and pledge to continue working towards the eradication of sepsis."
Calum McGregor, NHS Lanarkshire consultant acute physician, says sepsis can lead to shock, multiple organ failure and even death but early treatment with appropriate antibiotics can reduce mortality.
He added: "Sepsis can be difficult to recognise, and many of the symptoms can be attributed to other conditions. Five symptoms and signs to be aware of are a change in behaviour such as confusion, cold or blotchy hands and feet, uncontrollable shivering, very high or low temperature, and reduced urine output.
"Recent data suggests that for every hour's delay in antibiotics, the chances of dying from sepsis increase so it is vital we get people the treatment they need as quickly as possible."
For more information go to: https://www.nhs.uk/conditions/sepsis/