One in five local authority areas saw an increase in the proportion of care homes rated Inadequate or Requires Improvement over the past year, according to research by older people's charity Independent Age.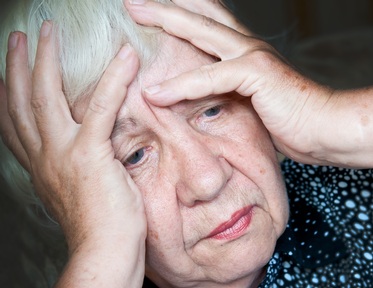 The research, based on analysis of the four main ratings areas awarded by the CQC (Care Quality Commission), also demonstrated that there's still a great degree of variation in the quality of homes at a regional and local authority level across the country.
The North West was shown to be the worst performing region with 28.2 per cent of care homes across the region performing poorly. Yorkshire and The Humber had 26.1 per cent and the West Midlands 21.3 per cent. The area had five of the eight worst performing English local authorities with regards to care home quality.
Janet Morrison, chief executive of Independent Age, said of the findings: "Older people and their families are still facing an unenviable choice between poor care homes in some parts of the country. While it is encouraging that there has been an overall improvement in quality, this masks persistent variation in the quality of care homes within each region of the country.
"The market simply does not seem to be able to drive the rapid improvement needed in many areas. While the Government seems happy to deflect all decisions about social care into the vague promise of a green paper, local authorities are having to make difficult decisions now about care in their area."
London and the East of England were the best performing regions. In London 17.4 per cent of care homes performed poorly, with 17.4 per cent in the East of England and 18.2 per cent in the East Midlands.
In other areas, such as Tameside or Portsmouth, older people and their families continued to face little choice of quality care, with around one in two homes rated not good enough by the CQC.
The analysis showed an ever greater variance in care home quality at a local authority level. Poor performance was attributed to homes that were either rated as 'Inadequate' or 'Requires improvement' by the CQC.
Worst performers at local authority level were:
• Tameside – 56.8 per cent of homes
• Portsmouth – 46.5 per cent
• Kensington and Chelsea – 45.5 per cent
• Manchester – 43.8 per cent
• Bradford – 43.6 per cent
• Stockport – 43.3 per cent
• Trafford – 43.1 per cent
In contrast, eight local authority areas were shown to have less than five per cent of homes rated 'Inadequate' or 'Requires improvement', including five that have no care homes with those ratings, including:
• Bracknell Forest, Isles of Scilly, Reading, Rutland and Southwark – 0 per cent
• Thurrock – three per cent
• West Berkshire – 4.5 per cent
• Richmond-upon-Thames – 4.7 per cent
Independent Age have made a number of recommendations to improve quality in the market:
• The Government's forthcoming green paper must not be restricted to narrow questions of social care funding and finance, but must also address questions of quality in the social care market.
• In areas where there is a failure of quality, the local authority must do more to fulfil their Care Act duty to shape the local care market.
• The Department of Health and Social Care must demonstrate leadership on tackling regional variation in care home quality.
Dominic Carter, senior policy officer at Alzheimer's Society, called the figures "shocking and shameful" and said: "They tell a story we hear all too often. Decades of chronic under-funding mean care homes are stuck between a rock and a hard place, struggling to meet rising need with shrinking resources, forcing families affected by dementia to make impossible choices.
"Not only have we heard of poor quality care, but also of families struggling to even get their loved ones with dementia a place in a care home – one woman told us how she called round nine homes before she could find one willing to take her mother."