For care home manager Donna Evans, dedication to residents and personally seeing to their care remains a constant.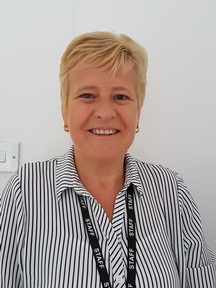 She recently sat with an elderly resident who was at the end of her life - staying at her bedside for a full five days and nights with little sleep to ensure she could give essential care and comfort.
She arranges funerals and registers a death when relatives are unable to take over - and has attended every single funeral since joining Carrington House Care Home.
The 45-year-old, from Carlton, said: "I love the role of a manager very much and see all the residents as family. It's very sad when residents arrive at the home and have not got any family members.
"I see what I do for each resident as 'normal' in my days work, but even staff and professionals always say no other manager goes the extra mile like I do.
"I wouldn't be fulfilling my job role if I went home and left a resident alone."
In 2016, Ms Evans became the manager of Carrington House Care Home in Nottingham. In two years, she has helped the home's Care Quality Commission (CQC) rating rise from 'requires improvement' to 'good.'
She has brought in a range of measures such as regular audits of the home, improvements to health and safety procedures, and staffing structures.
But despite her many responsibilities as the manager of a growing team, Ms Evans always makes sure she is there for her residents - particularly at challenging times.
"I find it very upsetting when a resident hasn't got a family member to comfort them," she said. "I would hate to think of that happening to someone I know.
"When someone has come to the end of their life, I will sit with them and comfort them. It is important to say a few reassuring words during that time, whilst taking care of their personal needs."
Having worked in care all her life, Ms Evans is used to being on call 24-7 at Carrington House, even checking in via email when she is on holiday.
According to colleague Yvonne Brentnall, Ms Evans often helps with the night shifts and has even been spotted in the kitchen cooking dinners for the residents.
On 20 March, Ms Evans attended the 'Nottingham Post Carer of the Year Awards 2018'. She was nominated by her colleagues for 'palliative carer of the year' category, which recognises attentiveness and professionalism to end of life care.
Ms Evans explained: "It is a difficult but very rewarding job. I do feel sad at times, but I have to remain strong for the both the residents and staff.
"I enjoy helping people and wouldn't feel right if I didn't do all I possibly could to support someone. I would like to think the residents see the team at Carrington House Care Home as friends and family, not just care staff."
carehome.co.uk lists a whole range of jobs in the care sector. To look for a job click here
click here for more details or to contact Carrington House Care Home