A woman with learning disabilities has died at a care home after a fire broke out shortly before 2.14 am on 20 April.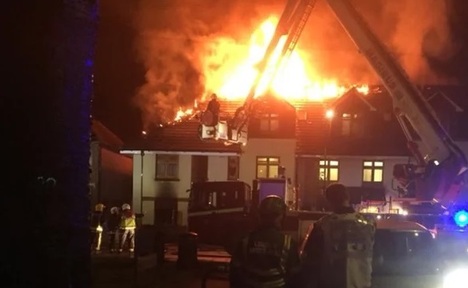 Paramedics worked to try save the woman's life but she was pronounced dead at the scene on Friday (20 April), after a fire started at the care setting in Chingford, London.
The woman who died was living in a supported living flat at Connington Court, run by Sequence Care Group.
The care group runs two care settings at the site: Connington Court and Connington House. The settings offer supported living services for adults with learning disabilities combined with a secondary diagnosis such as autism or a mental health condition, and some residents have challenging behaviours.
Some 72 firefighters worked to tackle the blaze at the three-storey building which spread through half the ground floor, the first floor and destroyed the roof.
Twelve people, including residents and care staff, were evacuated from the burning building before firefighters arrived to put out the flames.
People in the area reported seeing care workers shaking and crying as they stood outside the burning care home.
Mayor of London Sadiq Khan, who was informed of the resident's death, tweeted: "Greatly saddened by the horrific fire at a Chingford care home in which a resident died. My thoughts are with the victim's family. I have been in touch with my Deputy Mayor for Fire and the Commissioner this morning."

'Shocked' Sequence Care doing 'further checks across all services'
Although Connington House and Connington Court are two separate services run by Sequence Care Group, they are situated on the same site in Connington Crescent - each service with its own staff teams, facilities, entrances and gardens.
A spokesman for Sequence Care Group said: "We are all shocked by the death of a resident in our supported living flats at Connington Court in Chingford and our thoughts are with her family. We will offer them every support we can.
"The safety and well-being of our residents is always our main concern and while we believe that the processes that we have in place to ensure fire safety are robust, in the light of last night's events we are carrying out further checks across all of our services.
"We would like to also thank the Fire Brigade, Ambulance Service and other emergency services for their rapid response and their support. It is greatly appreciated.
"We are working closely with the emergency services to establish exactly what happened to cause the fire. It would be inappropriate to make any further comment at this stage."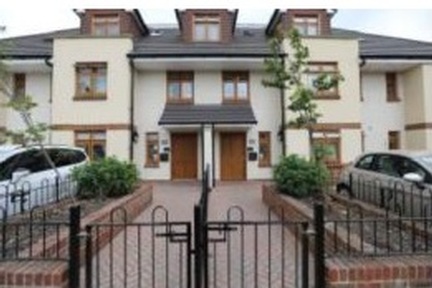 The group runs 13 care settings in England. Connington House was inspected by the Care Quality Commission in December 2017 where it was given a 'good' rating and Connington Court received a 'good' rating following an inspection in September 2016.
'Quite a concern for other care homes'
One eye witness who came forward to talk about the care home fire, included a woman who happens to work at a different care home.
"It was about 05:15 when I heard all the noise and it woke me up", the woman told BBC Radio London.
"Having something like this happen is quite a concern for other care homes to be more vigilant.
"It is a big concern because you do worry about your actual residents more than you do for yourself and try to get them out. So it is extremely sad news that someone has actually died."
Connington Court provides a residential service supporting adults with learning disabilities who are coming through transition from residential schools to adult services, or for those adults who have a history of placement breakdowns and hospital admissions.
It supports six adults who have a learning disability in addition to conditions such as epilepsy or other challenging and complex conditions. It has six studio rooms; each with en-suite facilities, a lounge/dining area and a kitchenette.
Connington House is a nine-bedded supported living service with accommodation divided across three floors, with all levels having its own independent entrance and each tenant with their own front door.
It has one studio room on the ground floor, five on the second floor and three on the third floor.
It took firefighters more than three hours to put out the fire. Ten fire engines attended the blaze from fire stations in Woodford, Chingford, Walthamstow, Enfield and Leytonstone.
Station Manager Keith Williams who is at the scene said: "Firefighters have been working hard to contain the spread of the fire which has destroyed the roof.
"Crews expect to be here into the day, tackling hot spots."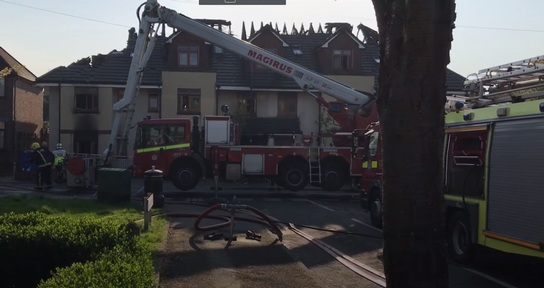 The London Fire Brigade confirmed the fire was out by 5.24am and said the cause of the fire was not yet known.