Oana Sandu Grigorescu left Romania last year to work as a nurse in a care home in the UK and has revealed she was enticed over here by the promise of "lots of support" and a "generous relocation package".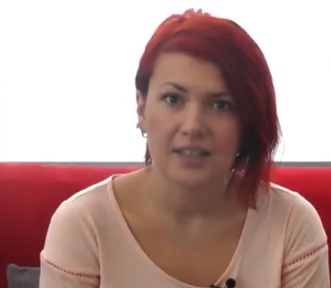 Care homes in the UK are struggling to recruit nurses with some offering golden handshakes and even holidays to attract them. Many care homes are being forced to pay for agency nurses with the number of nurses in the sector falling by 8,000 to 43,000 over the last four years.
Oana joined Four Seasons Health Care, one of the largest care providers in the UK, because "it's a big company and I found lots of good reviews on the internet before coming over here".
She took a job as a senior care assistant until she could get her NMC (Nursing and Midwifery Council) registration.
"I did this job for three months, until I finally got my PIN number and I started as a nurse on 31 October and so far so good."
Oana left Romania as she "wanted to try something new and I decided to come to the UK as I have friends here".
Now nearly a year on, she says: "I am very happy here and I couldn't imagine working anywhere else".
Her advice for other EU nurses thinking of working in the UK is to be aware that "it's a different system, there are different laws and responsibilities towards your residents or patients. So you just need to follow these regulations and abide by the NMC code obviously and just respect it and be confident".
Oana has had lots of support from Four Seasons and says: "I had quite a generous relocation pack and when I came over I just started the job and everything came through step by step, and I had lots of support from my care home managers."
She adds: "My colleagues are fantastic and in my unit we are like a family."
Overseas and EU/EEA qualified nurses have to show they are competent in the English language by passing the Occupational English Test (OET) or the International English Language Test System (IELTS). The NMC will only allow foreign nurses to practice in this country once they have passed this.
However, passing the IELTS programme proved to be a challenge for Oana, so Four Seasons gave her language support.
"It was a big issue with IELTS because I tried to sit the exam three times and I wasn't successful. I only scored 6.5 in writing, the others were fine as they were over seven. One day Four Seasons rang me, and said would you like to do a course with some specialists in IELTS. At first I didn't want to because I thought I can do it by myself, but then I realised that a little bit of help is good for anyone so I accepted, and after six lessons I managed to score seven, so it was great."
Oana has also had emotional support from the care home managers with one often saying to her 'are you happy? Are you ok? Let me hug you'.
She chose to work in a care home because "all my life I was in touch with the elderly, and I love it. I love taking care of them and helping the ones in need, especially the ones with dementia and with learning disabilities.
"I like to be part of their life and make a difference."
If you are looking for a job in the care sector, carehome.co.uk has a jobs section with over 4,000 jobs. To view these click here.
click here for more details or to contact Four Seasons Health Care