Ian Trenholm, chief executive of NHS Blood and Transport has been named as the new head of the Care Quality Commission.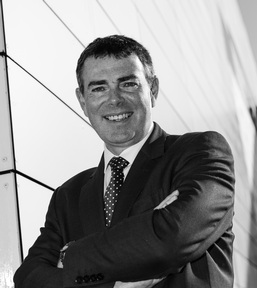 Mr Trenholm began his career as a police officer and has also held posts as chief operating officer at the Department of Environment Food and Rural Affairs (Defra) and chief executive of the Royal Borough of Windsor and Maidenhead.
He will be taking over the role from Sir David Behan when he leaves in July.
Mr Trenholm, who has been chief executive of NHS Blood and Transplant since 2014, said: "I am really pleased to be joining the Care Quality Commission at a time of challenge for both health and social care.
"I look forward to working with the CQC team to build on the strong foundations already in place, creating innovative methods of assuring safe and effective care for all."
The appointment of Ian Trenholm was made by the non-executive members of CQC's Board following open competition.
Peter Wyman, chair of CQC, welcomed his appointment, saying: "Ian was chosen from an outstanding field for his significant leadership experience coupled with his commitment to making a difference to people's lives.
"His track record of delivering technological innovation at scale in order to deliver benefits for people was the deciding factor – given both CQC's strategic focus on delivering an intelligence-driven approach to regulation, and the increasingly central role that technology has in transforming outcomes across the health and care system."
He also praised David Behan's leadership saying that due to him, the "CQC has become a catalyst for improvement, inspecting every hospital, adult social care provider and GP practice in the country – over 28,000 services and providers – and in the process developing a baseline on quality that is unique anywhere in the world".
click here for more details or to contact Care Quality Commission (CQC)