The number of care homes going bust in 2017-2018 rose by 83 per cent.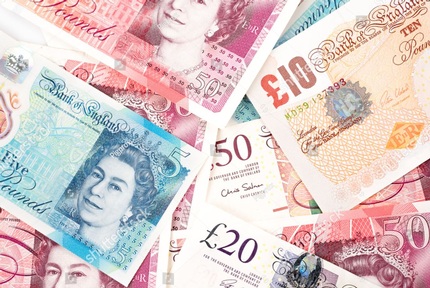 The period 2016-2017 saw 81 homes become insolvent, whilst 2017-2018 had 148.
These figures have been attributed to a variety of factors, such as a rise in the National Living Wage and interest rates, plus an increased reliance on agency staff. Lack of local funding has also been blamed. Local government officials have responded by saying "councils can only do so much".
Lee Causer, a partner at Moore Stephens, the accountancy firm behind the figures, says: "Care homes should be benefiting from the demographics of the UK – an ageing population. But they are not. Care homes are not receiving enough local Government funding to sustain the profit margins necessary to run a successful business."
Local authorities in England and Wales planned to make savings of £824m in their social care budgets in 2017/18, according to the associate directors of adult social services.
Cllr Izzi Seccombe, chairman of the Local Government Association's Community Wellbeing Board, said: "Councils are protecting services that care for older and disabled people and are working extremely hard to ensure that every pound is spent efficiently and effectively.
"But councils can only do so much against a backdrop of chronic underfunding of adult social care, which already accounts for more than a third of councils' total budgets. We estimate that government funding to councils will have reduced by an estimated £16 billion between 2010 and 2020."
Moore Stephens state that the cost of providing improved standards of care have also increased in recent years. The National Living Wage has risen again this month, to £7.83 from £6.70 three years ago.
Mr Causer added: "Many companies are finding it difficult to cope with the rising costs associated with the care industry. Without additional income, care homes will not be able to offer the levels of care required whilst remaining solvent."
A growing number of people in social care are warning the Government that they need to act now on the crisis in social care and stop delaying the promised green paper.
Only last week, a survey by the Care and Support Alliance (CSA) revealed the results of a survey of nearly 4,000 people who need care or look after someone who does. It concluded the current care system was 'failing and unfit for purpose'. The charity called on the general public to sign an open letter to health and social care minister Jeremy Hunt to finally publish the green paper.
Independent Care Group chair, Mike Padgham, said: "The Government has to act on the crisis in social care – even if it means we have to better fund care through taxation. Otherwise, we are going to see more and more statistics like those issued today.
"It is short-sighted not to support social care. A hospital bed costs far more than a care bed – so investment in social care saves the NHS money."
The Local Government Association has now added its voice to the criticisms. Cllr Izzi Seccombe said: "Both councils and providers are in clear agreement about the scale of the challenge the system faces, and the need for genuinely new funding.
"Government needs to address immediate pressures impacting on the system today and ensure its Green Paper will deliver reforms to future-proof the long-term sustainability of adult social care."