Bristol City Council is set to launch a new weekly payment scheme to control the rising cost of housing older people in care homes.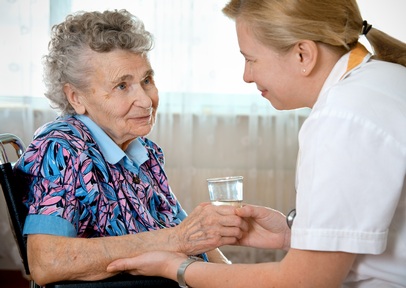 The 'Bristol rate' will see care home providers paid a flat fee of £692 a week from the council to care for residents. The authority will also provide an additional payment of £706 a week for nursing.
Cllr Helen Holland, Cabinet Member for adult social care, said: "We will be changing the price we pay for residential and nursing care to a level which is closer to that of our neighbouring authorities and more in line with other core cities. We have been monitoring the market and working with providers to come to a price which we believe meets the needs of Bristol residents.
"At the same time as this we will be changing the way we use our computerised brokerage system in favour of a more human fronted approach to finding residential and nursing care placements. This will ensure that the care needs of our service users can be carefully discussed in person by our team as they liaise with providers directly as part of the process.
"These changes form part of our wider 'Better Lives programme' which aims to enable people in the city to lead more fulfilling lives and live independently at home for as long as possible. At the same time as reducing our spend on residential care, we are planning to reinvest money into our home care and other services to ensure people can remain in their own homes wherever possible."
She added: "Once this new rate is implemented we will continue monitor the impact of any changes and make adjustments if necessary."
Bristol council currently pays more than any other city in the UK for adult residential care, and is trying to encourage more people to access home care and support services.
Ms Holland added: "One of the problems is that prices have gone upwards of £900 for a week of residential care in Bristol compared to an average of £600 across the UK and the increasing number of people looking to access some form of council support. We are tackling that with the Bristol Rate and by strengthening the home care market.
"This change is really part of our wider Better Lives programme which is focused on helping people live happy and supported lives by making use of community resources and giving them the confidence to live at home."
Although the change in rate could affect care home providers, Ms Holland says the prices have been made in consultation with them.
Professor Martin Green, chief executive of Care England, says Bristol council should be setting out a policy that will enable the citizens of the city to have high-quality sustainable care and for the hard-working staff who deliver these vital services to be paid a salary commensurate with the 'tremendous work' that they do.
He added: "The new fees being introduced by the council represent £4.11 an hour for the care of people who have very high-level needs. There is a crisis in social care across the entire country and Bristol's payments should not be benchmarked against other authorities whose payments are totally inadequate."
For more information visit: www.bristol.gov.uk