Leading charities have praised 'Care' - the BBC's latest drama - for showing the true day to day struggles of people affected by dementia.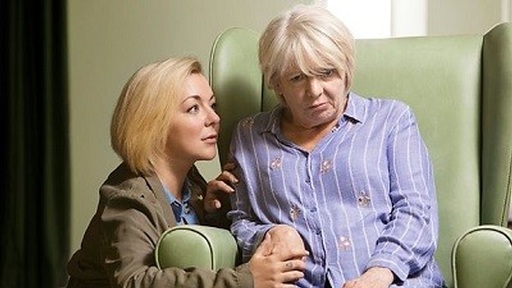 Alzheimer's Society has warned that the story is often the reality for countless people at the mercy of a broken social care system and has commended scriptwriter Jimmy McGovern for casting a light on an invisible group of people sacrificing their careers, relationships, health and wellbeing to care for loved ones with dementia.
Jeremy Hughes, chief executive of Alzheimer's Society, said: "Programmes like 'Care' show the true day to day struggles of people affected by dementia. While our politicians are distracted with Brexit, real-life 'Jennys' have been forgotten by our government. They are making huge financial and emotional sacrifices and struggling to navigate the system to get support.
"Two thirds of people using homecare and 70 per cent of people in care homes have dementia, so the social care crisis is a dementia crisis. A million people in the UK will have dementia by 2021 – it's our biggest health and care challenge – and unless the Government takes urgent action, the system will completely collapse, abandoning people who are already desperate."
Stark reality
The 90-minute drama follows single mother Jenny, played by Sheridan Smith, suddenly thrown into caring for her mother who develops vascular dementia after a stroke, alongside her children, all whilst holding down a full-time job.
The storyline lays bare what is a stark reality for many people – as Jenny fights to navigate the system to access vital care for her mother.
Not one of the local authority homes are equipped to cater for her mother's comprehensive needs, and unable to afford private healthcare, Jenny is forced to give up her job and look after her mother at home.
Screenwriters have astutely highlighted that the issue is one of particular importance to women, who make up between 60 and 70 per cent of unpaid dementia carers.
Sarah Coupe, from the East Midlands, can relate to the BBC One drama, as well as the difficulty of accessing the right care packages. She looked after her dad with dementia whilst also bringing up her two young sons.
"You become a parent twice," she said. "There is no guide book so it's a steep learning curve and a real challenge at the same time as raising two small children. I don't know how I did it – snapping, anxious, stressed, tired."
Co-writer Gillian Juckes commented: "I wanted the story to focus on women, because it is another issue that impacts disproportionately on the lives of women. Not only is it a disease that directly affects more women in older age groups, but also, in the UK the majority of carers for people with dementia are women. In addition, I know that a significant number of female carers have gone from full-time to part-time employment as a result of their caring responsibilities."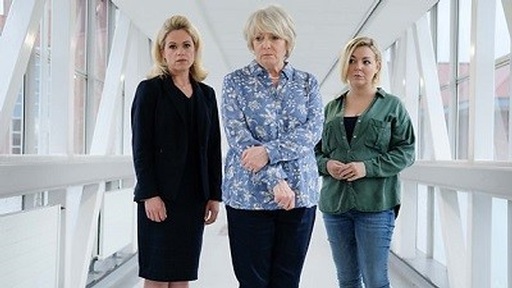 'We need action now'
Paul Edwards, Dementia UK's director of clinical services said: "It was in many ways a telling and moving story of the struggles we hear every day. As dementia unfolds and experiences of caring for the person can become more stressed and complex; what people need most of all are people who can help and support.
"I don't think anyone can underestimate the scale and the needs of a whole society facing dementia, and we need action now to put in place things that can help. At the core of this issue is the emotional, physical, social and psychological wellbeing of hundreds of thousands living with and affected by dementia. If that isn't our biggest and most deserving health and societal challenge, then I don't know what is."
Dementia UK's Admiral Nurse Dementia Helpline is free, open seven days a week, and staffed by dementia specialist nurses who can advise on all aspects of caring for someone with dementia, from behaviour changes and communication problems, to medication and support available.
Alzheimer's Society hopes the one-off drama, which screened on Sunday 9 December, will give new momentum to its Fix Dementia Care campaign to ensure that people with dementia get the care and support they need. Join the campaign at: www.alzheimers.org.uk/fixdementiacare
The charity also provides a range of support services to help people come to terms with their dementia diagnosis, navigate the health and care system and stay connected to their communities. Go to: www.alzheimers.org.uk or call 0300 222 11 22.