The Great British Bake Off has returned for its 10th series and has already got fans fuming by eliminating Dan Chambers, a care worker for people with learning disabilities.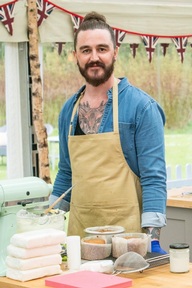 Dan works for Eden Futures in Rotherham, which supports people with learning disabilities, mental health needs and autism to live as independently as possible.
The 32-year-old, who is a self-taught baker, wrote on Instagram after the show: "I cannot express enough how thankful i am to everybody that has congratulated me and wished me well on GBBO.
"I am of course devastated to not have gotten any further in the competition. I worry the most that I have let people down who were so excited for me. Bake Off was my dream and I lived it! I always said that if I ever got on the show I would already feel like I have won and no matter how far I got into it would be irrelevant.
"I'm sorry it didn't quite work out."
The TV show which had 13 bakers competing, returned to Channel 4 on Tuesday evening with judges Paul Hollywood and Prue Leith and hosts Sandi Toksvig and Noel Fielding.
Dan Chambers started off with a raw fruit cake in the signature bake challenge round and also struggled in the technical challenge.
However it seemed that his pirate cake in the showstopper challenge which even had a dry ice waterfall, and was praised by Paul Hollywood, would be enough to save him but 20-year-old Jamie Finn made it through to the second show instead, despite coming last in the technical challenge and forgetting to add eggs to his cake mix.
Dan's early axeing was mourned on twitter with one viewer tweeting 'Am outraged that Dan got kicked off #bakeoff was convinced it'd be Jamie' and another saying 'But! But! Jamie had several nightmares, including his showstopper gets a free pass and yet Hollywood's slung Dan off because he couldn't taste one of the flavours in his showstopper!!'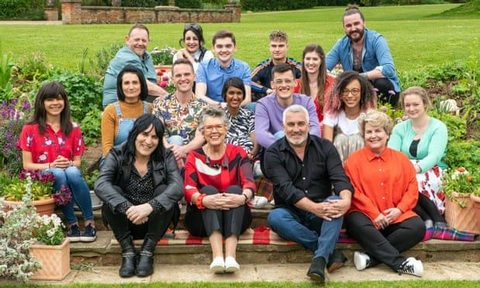 One viewer tweeted: "in the light of Dan leaving this week I hope #GBBO isn't going to copy other programmes & keep in characters yes forgetful egg boy Jamie is cute but he should have gone."
At the end of the first episode Noel Fielding announced that Michelle Evans-Fecci was the Star Baker and Sandi Toksvig had the job of telling Dan that he would be leaving the tent.
In response Dan said: 'I had a bad week, but I will definitely take away the friendships. I am not going to miss the baking under pressure, I'm just going to miss everyone in that tent."