Music for Dementia 2020 has launched a musical map for dementia enabling people living with the disease to find music related events in their area.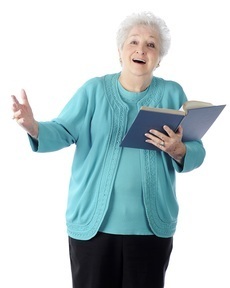 Music can be extremely beneficial for people living with dementia, yet many people with dementia and those that care for them often do not know where or how to access music groups, music therapists and choirs, etc.
The Music for Dementia 2020 campaign has been working collaboratively with BBC Music Day to highlight the power music can have and is urging organisations to come forward and submit their details so they can feature on the new map.
Grace Meadows, programme director at Music for Dementia 2020 and a senior music therapist said: "Music for people living with dementia isn't a nicety, it's a necessity. I've witnessed first-hand the power of music in helping transform people's lives. In every corner of the country there are talented people delivering musical services that can alleviate the often-distressing symptoms of dementia, such as agitation, apathy and anxiety but it's vital people know where they are and how to access them."
In June this year, the National Institute for Health and Care Excellence (NICE) recognised the importance of music therapy in its guidance on quality standards for dementia care. However, a report for the Campaign from the International Longevity Centre (ILC-UK) found that while there are pockets of excellent community-based dementia-friendly music provision, it tends to be disparate and people with dementia and their families and care workers are not clear on how or where to go to find out about services.
Neil Utley, founder and trustee of The Utley Foundation, said: "Our Musical Map for Dementia will open up a whole new world for people living with dementia and those who care for them. People affected by dementia and their carers can experience social isolation and loneliness. We know from research that there are fantastic people out there already providing valuable music-based events and services. We are just asking them to tell us where they are and what they are doing so we can help promote their services to the people that need them."
Examples of events already on the map include a dementia friendly performance of La Bohème by Opera North taking place on 24 October and a regular dementia disco for people with dementia in Stockport.
If you run any form of dementia-friendly music service or are aware of one in your local area please visit www.musicfordementia2020.com and fill out the online form.
There are an estimated 850,000 people with dementia in the UK. By 2040, the number of people with the condition is expected to double.