Yarborough House Residential Care Home
30/34 Yarborough Road, Grimsby DN34 4DG
Serving the community since 1983, Yarborough House is an established residential care home offering care for the elderly and services to the local community. Registered for 27 residents, the Home is able to accommodate for those in Older Persons and Dementia categories. As an age related ailments specialist, the environment provides for progressive support whilst allowing for the independence of each individual to be maintained. Residents and families continually comment on the homely nature of building. There is a choice of double and single bedrooms, each furnished to a high standard and personalised as per residents wishes. Our dedicated activities co-ordinator ensures that residents continue to be mentally and physically stimulated to ensure that residents lead an active and fulfilling life. 'It is our aim that residents live in a clean, comfortable and safe environment, and be treated with respect and sensitivity to their individual needs and abilities.'
Owner: J Care UK Ltd
Person in charge: Marion Bourn (Matron/Manager)
Local Authority / Social Services: North East Lincolnshire Council (click for contact details)
Type of Service: Care Home only (Residential Care) – Privately Owned , 27 residents
Registered Care Categories*: Dementia • Mental Health Condition • Old Age • Physical Disability • Sensory Impairment
Specialist Care Categories: Alzheimer's • Challenging Behaviour • Down Syndrome • Epilepsy • Hearing Impairment & Deafness • Parkinson's Disease • Speech Impairment • Stroke • Visual Impairment
Admission Information: Care provided for frail/dependent elderly residents. Ages 55+.
Single Rooms: 11
Shared Rooms: 8
Rooms with ensuite WC: 5
Weekly Charges Guide: Personal Care Single £410 – £475 , Personal Care Shared (per person) £410 – £450
Facilities & Services: Palliative Care • Day Care • Respite Care • Convalescent Care • Own GP if required • Own Furniture if required • Close to Local shops • Near Public Transport • Lift • Wheelchair access • Gardens for residents • Phone Point in own room/Mobile • Television point in own room
Latest CQC* Report on Yarborough House Residential Care Home: click here
*Care Quality Commission (CQC) is responsible for the registration and inspection of social care services in England.
Bed Vacancies
Current Bed Vacancies Posted by Yarborough House Residential Care Home
2 Bed Vacancies
(Older Persons (OP); Dementia (DE); Day Care, Respite, Short Stay and Permanent. Social Services & Private Funders Welcome)
posted 07 Jan 2015
Awards / Recognitions
There are no awards/recognitions posted yet for Yarborough House Residential Care Home
Current Recommendations
Recommendation Score: 7.9 (7.924)
The user 'Recommendation Score' (7.9 for Yarborough House Residential Care Home) is calculated using a combination of the average of all ratings on user Recommendations submitted in the last 2 years, and the total number of user recommendations submitted in relation to the number of beds at the care home. The maximum Recommendation Score is 10. To see more about the carehome.co.uk user recommendations please click here.
Review of Yarborough House Residential Care Home
Excellent and caring staff. Home from home. My mum lived here very happily for over 12years, the staff were a part of her extended family. Whenever we arrived for a visit or to take her out she was always happy and very well cared for.
Overall Standard: Excellent

Facilities: Good

Care / Support: Excellent

Cleanliness: Good

Treated with Dignity: Excellent

Food & Drink: Excellent

Staff: Excellent

Activities: Excellent

Management: Excellent

Safety / Security: Excellent

Rooms: Good

Value for Money: Excellent
Submitted by Judith W (Daughter of late care home resident) on Friday 25 October 2013.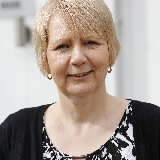 Marion Bourn
Job Title: Manager
Joined: 1991
Description:
My name is Marion Bourn and I am the Registered Manager at Yarborough House. Having worked in the care industry for in excess of 28 years and as a manager for almost 12 years, I have been able to draw on a wealth of experience to ensure that the care provided at Yarborough House is maintained to a standard of excellence. In terms of qualifications, I have completed the Registered Managers Award and NVQ Level 3 in Health & Social Care. I continually attend a variety of training courses to ensure that best practice principles are employed in the care we provide at the Home. Most recently I completed a specialist course held by the University of Bradford, entitled 'Dementia Care Mapping.' The purpose of this intensive course was to ensure that the behaviours and actions of our residents who may have varying degrees of dementia are recognised and met with the appropriate levels of care, tailored for their individual and very specific needs.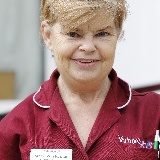 Mary Westerman
Job Title: Deputy Manager
Joined: 1998
Description:
My name is Mary Westerman and I am the Deputy Manager at Yarborough House. Having worked at the Home for a number of years and in the care industry for more than I would like to remember, I have a sound understand of what it means to provide the highest standards of care. I work closely with Marion (the Manager) to ensure that we are providing care like one would expect of a family member. We hold ourselves to the highest standards and expect care to this degree. We regularly audit and scrutinise all of our processes to ensure we are always improving. We pride ourselves of being a real home. Each person in our care in an individual, with individual needs, wishes and desires. Our care epitomises principles of person centred care, to mean that to provide care should not be part of a routine or schedule, it should be to genuinely care and meet the resident's individual needs.
Care Home Idol 2014
There are currently no Care Home Idol entrants who have performed at Yarborough House Residential Care Home