A new care home being built by Care UK Nursing & Residential Care Services, has created a hundred new jobs in Edinburgh.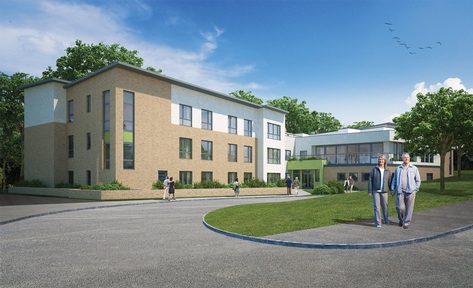 The home, which will provide residential and dementia care for around 90 people, is currently being built on Redford Road in Colinton and recruitment for a whole range of jobs has already begun.
Care UK is looking for care assistants, activities co-ordinators, kitchen staff, concierge staff and receptionists.
The home is due to open in February 2013 and will be the latest addition to Care UK's portfolio of purpose-built homes.
Lynda Appleby, operational projects director for Care UK, said: "Our newest home is going to be a fantastic addition to the local area and will offer the chance to be part of a team that brings specialised, professional care to people living with dementia."
She added: "We are looking for team members who share our passion and determination to provide the very best care in a modern and stimulating environment."
The Colinton home is being designed by Richard Pollock, of Edinburgh-based practice Burnett Pollock Associates.
Mr Pollock is the Dementia Services Development Centre's director of architecture at the University of Stirling and an internationally-recognised expert in creating buildings that help people with dementia to lead calm, happy and fulfilled lives.