Willows Care Home in Blackpool recently won the accolade of most recommended care home in the UK, according to research collated by carehome.co.uk, the leading online guide to care homes.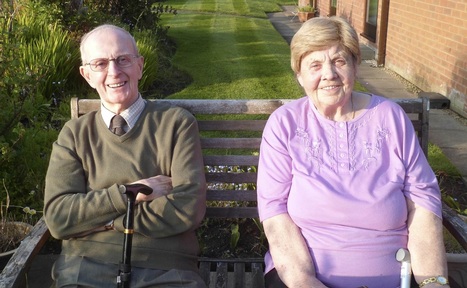 The second most recommended home was Acorn Lodge in Dorset, which is part of Oakdene Residential Care and the third was Foxley House in Glasgow.
Residents, friends and family rated Willows Care Home on 12 categories including care and support, cleanliness, food and drink, staff and activities. The home was rated as excellent by the majority of the reviewers.
Claire Birnie, granddaughter of a resident who lives at The Willows Care Home, was not surprised at Willows coming top.
She says: "My Nan has been a resident at The Willows for three and a half years and she loves it. It has a proper homely feel and she is truly happy and well looked after which make the family feel happy and relaxed knowing she is clean, warm, well fed and in safe hands.
"They really do go above and beyond there to help the residents feel like it is a home and that they actually want to be there and don't just have to be there. They play games with the residents and they keep them entertained."
Willows Care Home, which opened in 2009, is a 16-bedroom care facility located on the cusp of the city in a rural setting in Marton Moss.
Winning has been great for staff morale
Winning the best recommended home in the UK has been great for the morale of the staff and it has been great for residents and their families and friends, as they know they are dealing with a quality community care home, according to its owner, Paul Swithenbank.
He says: "I think we won the top recommended care home for a number of reasons. It is partly down to the way we recruit our staff. Our staff are passionate about caring for people and we also make sure they have lots of training.
"We took on a member of staff earlier this year and she has worked for nine years in care homes and she said she had more training in her first six to eight weeks with us than she has had during her nine years as a care worker."
The home also believes in giving its staff time to spend just talking to the residents and making them feel cared for.
Chatting to residents is what good care is about
Mr Swithenbank reveals: "I have one member of staff who said at a previous care home she worked at she was told off if she talked to the residents and told to get on with her work. Some homes don't like the staff sitting and chatting to the residents but for us that is what good care is all about. Here we create time to talk to the residents.
"There is also very strong leadership which is very important. There is myself of course and I have a very good team. Tracey Otterman is my registered care manager and Samantha Heywood is her deputy. Tracey used to be a medical negligence lawyer and she is also a sitting magistrate. We are all totally committed to what we do."
He feels having a good care home is all about having the right vision and caring about the detail and making sure the residents' lives are enhanced.
Mr Swithenbank carries out all the recruitment and inductions of the staff personally.
Before running a care home, he worked for 15 years as a supplier of care services to care homes. "I got see a lot of homes over the years and it got me thinking that I am sure I could do it better than them."
All the residents' bedrooms are on the ground floor and independence and choice is central to the home.
"When a resident first comes to us, we ask the family to put together a history of the person such as how many brothers or sisters and children they have for example. We find out when they like to get up in the morning and when they like to go to bed and what activities they like to do. This helps staff get acquainted better with our residents."
Life without choice is not truly living
Mr Swithenbank, believes "a life led without choice is not truly living".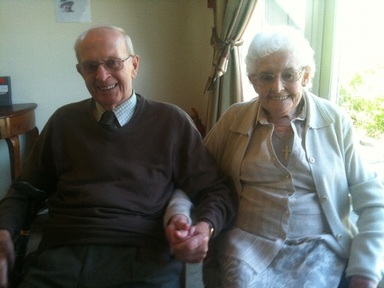 He says: "At The Willows, planning empowers our residents to make choices in their daily lives.
"Often the decisions of what time to get up in the morning, what and when to eat, when and how often to bathe and what activities are available to participate in are not placed in the hands of the residents. In a traditional long-term care setting these decisions are left to the management and driven by the schedule."
The care home also recognises the importance of residents being able to have their pets in the home with them and has been rated as a five star pet friendly home by The Cinnamon Trust which compiles a pet friendly care register.
"Residents are allowed to bring small pets with them to the home. At the moment we have a budgie and a cat called Minnie and the cat has a pet care plan as well as her owner."
Being able to have her cat live with her at the home has been so important to resident Vera Smith, who rated the home as excellent in all 12 categories. She says: "I like the fact that me and my cat Minnie live here together. We used to live at home, but when I came here I didn't have to leave her behind."
Awarded Gold Standards Framework for excellent end of life care
Known locally as The Willows, it recently achieved the Gold Standards Framework for its excellent end of life care and was awarded Beacon status.
Mr Swithenbank admits that achieving the Gold Standards Framework (GSF) is one of the toughest things they have done at the home. "We have to show evidence every year that we are delivering good end of life care and accreditation is every three years. For us it is a blue print as we all have a framework now to work to.
"The quality of the GSF is paramount throughout the home and is practised by everyone, even down to the maintenance man."
CCTV in care homes has been in the news lately, with renewed cries for it to be mandatory in care homes, following another Panorama investigation showing abuse in two care homes.
However, Mr Swithenbank believes CCTV is not the solution to preventing abuse in care homes.
He says: "Keeping residents safe is about having strong management. I can walk into any care home and see straight away how strong the management is. You don't deal with abuse by putting CCTV in. You have to get your recruitment policy right and your management structure right.
"In terms of the recent focus on CCTV by both the media and the CQC, I would perhaps look at introducing it but only in public areas and really for the safety and security of my staff, so maybe where they park their cars, so they feel safer coming and going when it is dark.
Care workers need to be passionate about their work
"You shouldn't recruit staff if they are not motivated. If the care sector doesn't motivate them nothing will. They shouldn't be in the industry unless they passionately care about the work they do."
Davina Ludlow, director of carehome.co.uk, congratulated The Willows on being the top recommended home in the UK, saying: "It's a brilliant achievement to be recognised for your hard work but particularly from the people who you work hard for.
"At carehome.co.uk, we believe that the best people to rate cares home are those who really know its ins and outs - the residents and their families. We seek recommendations from them on this basis, making sure the most important voices are heard."
The care homes' scores were calculated using a combination of the number of recommendations, the average of each of the ratings and the size of the home.
click here for more details or to contact The Willows Care Home