The care home group, PrimeLife, has launched a new and updated whistleblowing policy as part of its 'zero tolerance' approach to abuse and neglect.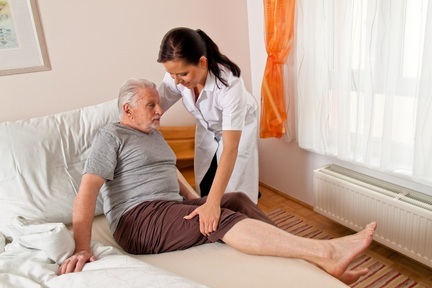 The new policy, which encourages friends, family and residents to come forward with any complaints, includes a new confidential, free phone number, which is operational 24 hours and means the company can react to any complaints straight away.
James Wood, the managing director of PrimeLife, which has more than 63 care homes, says the Prime Life Whistleblowing 'Raising Concerns' Policy is a "proactive step to further enhance our internal governance and to further tighten our current policies".
He added: "Care homes should not be complacent when it comes to the care and wellbeing of its residents. We do not have any problems with abuse or neglect across our homes, far from it, we have an excellent reputation for providing high-quality care delivered with dignity to every single one of our residents.
"The whistleblowing policy is about ensuring this reputation, which we have worked hard to achieve, is protected and enhanced further. We care about our residents and this further demonstrates our commitment to high-quality care and zero tolerance approach to abuse and neglect."
Within all of the homes, there is now a dedicated pack of materials clearly displayed in communal areas, including posters and leaflets promoting the new whistleblowing number.
All visitors to the homes wishing to report concerns are encouraged to speak to the care home manager first before calling the number.
"Speaking out to raise concerns can be a hard decision as people may feel that they are being disloyal or causing additional problems. However, by raising concerns at an early stage people must remember that they can often stop the issue from becoming more serious," said Mr Wood.
The policy provides information about how people raising complaints are protected by the law. It also includes several bite-size learning sheets covering safeguarding, abuse and neglect.
All complaints are logged with an immediate response sent out to those who are happy to be contacted. The issue is then investigated and any appropriate action taken. For more information about the policy, visit: www.prime-life.co.uk/2014/12/whistleblowingpolicy/.
The PrimeLife Whistleblowing Helpline is 0333 313 1817.
.