The care sector is under constant pressure to adapt to the rapidly growing demands of the UK's ageing population, with care homes trying to introduce smart technology and online resources to both staff and residents to improve and speed up the delivery of quality care.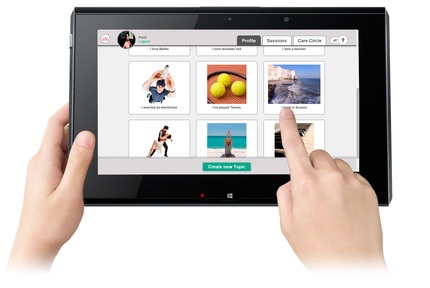 A lack of funding and low staff retention rates has led to an increase in care workers struggling due to a lack of time, training and resources to help them provide quality care for older people and those living with dementia.
Some organisations and designers have created innovative crockery sets to assist older people and those with dementia with eating, while the innovative Music Memory Box combines objects, photos and music for a personal reminiscence experience. RemindMeCare (ReMe) is the latest reminiscence tool to offer a unique, customisable solution to care.
was launched at the Health and Care Show 2015 and awarded winner of the Care & Dementia Show Start-up Academy 2015 award.
ReMe enhances the lives of those living with dementia, as well as older people and those who provide care for them. It uses a unique, specially selected personal library of images, sounds and music that reflect on the life led by the individuial to provide bespoke reminiscence sessions and entertainment.
RemindMeCare helps to improve reminiscence sessions and the delivery of person-centred care
Co-founder and chief executive of RemindMeCare (ReMe), Simon Hooper, said: "After discovering just how much the care industry is suffering, we built a system that makes it possible to better know the person with dementia and to develop acute care strategies through enhanced and bespoke reminiscence sessions.
"For example, if John lived in Manchester in 1950, liked football, was in the army, had two children and then moved to Singapore, ReMe knows that information through its digital Know Me module, which can be updated remotely through family interaction.
"With this knowledge ReMe is able to use the internet to bring up images, music and information relating to that time period and those topics, and generate highly-engaging bespoke reminiscence sessions. The way a person responds to these sessions enables the care worker to be more engaged and deliver better care."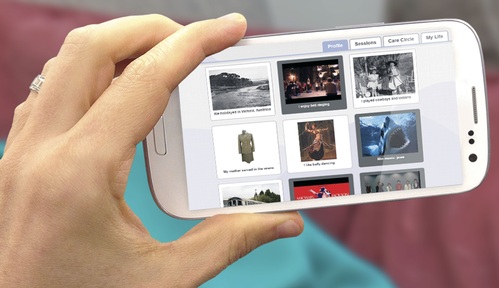 The application has been developed with the support of dementia and care professionals, including: psychologists, memory specialists and human computing experts from a variety of locations, including the Royal Free Hospital, Friends of the Elderly, The Royal Berkshire Hospital, Kensington, Chelsea and Westminster Memory Service, Cisco and University College London (UCL).
ReMe provides a portable care solution, helping to improve reminiscence sessions and the delivery of person-centred care, by providing families and care organisations with the tools to deliver better care.
RemindMeCare is able to help stimulate memories through a personalised profile of images based on the life story of the individual being supported in the reminiscence session and encourages connections and conversations.
Providing unique content for each individual user
Speaking about the initial creation of ReMe, Mr Hooper, said: "We realised after first building the ReMe reminiscence session player, that providing a system that enhanced person-centred care delivery would not be enough.
"Providing care is a business and it became apparent that ReMe would have to provide a return for investing in tech if it was to be purchased. So we built added functionality that addressed the key issues in care; client acquisition and health and well-being assessment, therapy, medication and entertainment costs, family connectivity, activity recording and family, admin and Care Quality Commission (CQC) reporting."
Through a series of unique algorithms, ReMe is able to define and produce unique content for each individual user, which provides the basis for CQC reports, bespoke reminiscence therapy, entertainment, and well-being assessments.
After testing ReMe in various care environments, the creators found that staff were really engaged upon seeing the impact it could have, and were able to engage better with service users when running reminiscence sessions using the application.
Mr Hooper commented: "Staff retention is such a big issue in the care sector and therefore it's very important that staff are engaged and enjoy their work.
"We also recognise that care homes are in competition to find new clients and if they can show prospective clients a tool that provides remote family connectivity and which reports on care reminiscence sessions and well-being automatically, then it makes it possible for families to see the care that is being provided."
"The new functionality allows care homes to show families that it is possible to have remote connectivity, upload photos and see reports from the reminiscence session. It's really important for families to be able to see how their loved one is being cared for in a care home."
Software that finds ways to improve the lives of care workers and healthcare professionals
The software is able to identify and collate a person's favourite music, establish playlists and provide group music entertainment, while care workers are able to use ReMe to record and report when activities take place, simply by writing a few notes or taking and uploading a photo, saving care staff time when making notes by hand.
The facility to automatically record a large amount of information, including activities such as: gardening or cooking throughout the course of year using a tablet on just one piece of software allows care homes to create reports for charities and for CQC inspections.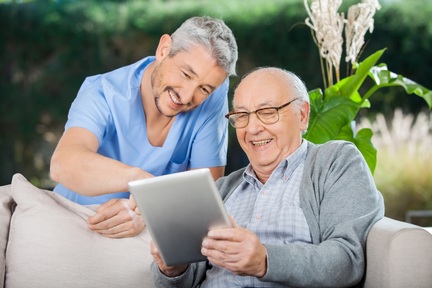 RemindMeCare addresses areas that have not previously been addressed by technology and find ways to improve the lives of care workers and healthcare professionals by allowing them to efficiently address issues, saving time while offering fun activities to care home residents.
All information in each user profile on RemindMeCare is owned by the family of the person requiring extra care and support and they act as the primary administrator, allocating and agreeing who can access the information, providing they also have access to the RemindMeCare system.
The application has been trailed by many care home workers and healthcare professions, which has helped to influence the applications development.
Maintaining care in the community for longer
They performed research in the state-of-the-art, Homelink Day Respite Care Centre and trialled the software in Nightingale Hammerson care homes in Clapham and Kensington and Chelsea and Westminster Memory Clinic. They are also able to design bespoke solutions if required.
RemindMeCare helps maintain care in the community for longer, by improving the life, connectivity and family care circle of the care worker and by providing a selection of daily management and social connectivity tools for a person who has been diagnosed with dementia.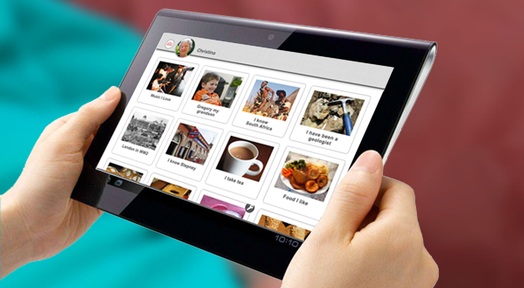 Mr Hooper added: "Families want to maintain care in the community for longer and RemindMeCare assists families to achieve this.
"Unfortunately, money is at the route of all care problems, and it is important that people have access to an affordable and portable care system that cannot can assist in reducing isolation and increase their take up of services and their integration into the community. Achieving this will enhance their well-being, which is a key step towards maintaining stability.
"Local authorities have a limited ability to connect with isolated members of the community and loneliness is big problem, often self-imposed. Often unnecessary so as there are support services out there, which if people knew about, they would surely enjoy them, putting less pressure on social services and acting as a step-down process."
For more information on RemindMeCare, visit: http://www.remindmecare.com