A group of seven-year-olds from a primary school in York have taken part in a new dementia film, showing children can often face the same challenges as people with dementia, but they have the advantage of having "their Mum to keep them right".
The film 'I Ain't Got Me Mam' stars 78-year-old Jim Dales, whose wife died of Alzheimer's four years ago. He is shown at the start of the film wandering around the busy streets of York looking bewildered and confused.
Mr Dales said: "I never thought I'd be a film star at 78! it's good to try new things. This is just another example of the magic that happens when we bring generations together - everybody learns and everybody benefits."
A group of children from Carr Junior School also feature in the film saying they often experience the same things as people with dementia, such as "sometimes I put my clothes on back to front" and "I have to be reminded to do my teeth" and "I get my words muddled up".
'I haven't got my Mum to keep me right'
However it is okay for these children as when these things happen "I have got my Mum to keep me right".
Poignantly it is very different for the people with dementia who say sadly: "I haven't got my Mum to keep me right".
The film which was produced by dementia expert Ian Donaghy, proved to be such a success it was shown in all the York cinemas during Dementia Awareness Week, as well as on BBC Look North.
He says: "Dementia Awareness isn't enough any more. We're now getting people talking but more importantly listening; getting children and older people to try and educate the generation in between who think they're the clever ones."
Caroline Ryder, head of Carr Junior School, added: "We showed the film in assembly and family members were in tears as many had been affected by dementia in their own families. We are immensely proud that our students have reached so many people with this. It has made an impact not just in school but throughout the community."
Mr Donaghy, who is also known for being in the covers band Huge, got involved in spreading awareness of the debilitating condition after his mother-in-law Liz White was diagnosed with the disease at the age of 58.
For the last two years he has been holding dementia training sessions at Wellburn Care Homes, a care provider with 14 care homes in the north of England.
Shattering myths about dementia
During the sessions he has been using another film he made starring his mother-in-law Liz. "I use the film to shatter the myths of what people look like when they have dementia," he says.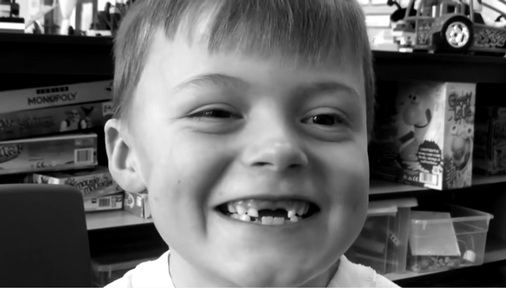 He is currently carrying out engagement work at care homes where you get the person with dementia to get involved with interactive events. "They are not spectators. They become the act itself."
Ian Donaghy has other films in the pipeline, saying: "I want to do things that will make people think as this can make a big difference and from this change can happen."
He has also written a book called Dear Dementia: The Laughter and the Tears which is a great insight into the lives of people with dementia, their family and friends. Chris Roberts who himself is living with dementia calls it "a must for explaining dementia to children right through to professionals giving us examples of humour and tears, a must book for everyone".
The film was edited by Inspired Youth.
click here for more details or to contact Wellburn Care Homes Ltd