Lifelong Chesterfield resident and former farmer, Eileen Reed, marked her 100th birthday by partying with three generations of family at the Holmewood Care Home in Derbyshire.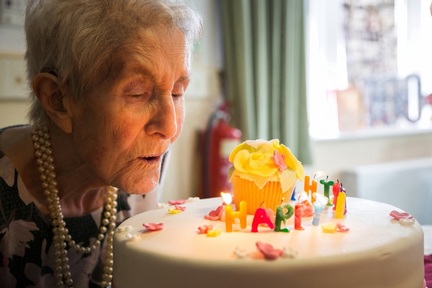 To mark the special occasion, the centenarian was joined by her sons Chris and Peter, as well as two grandchildren and two great grandchildren.
Ms Reed, who also celebrated with friends and staff, said: "I had a wonderful day. It was very kind of everyone to visit. It was lovely to see them all."
Born on 27 July 1917, Ms Reed worked tirelessly all her life at the family farm 'The Hill' in Glapwell, Chesterfield, which she ran with her husband and where they raised their family for over 30 years.
Ms Reed was very hands on with the growing of crops, which included fruit and veg, but mainly consisted of lettuce, and she would sell her wares at the Market Garden at Oxcroft Estate. She also helped to rear pigs and would send them to a bacon factory that the farm had links with.
She also learnt to drive while working on the farm and would use the tractor on a regular basis.
The former farmer met her husband, John Reed, at a dance hall in Glapwell. They later married in 1944 at St George's Church in Sheffield. They were together for 53 years.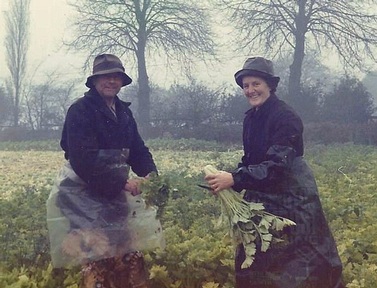 Sadly, Ms Reed lost her husband in 1997. He was 80-years-old.
Eileen moved to Holmewood Care Home on Barnfield Close in 2014 and has been a popular resident with staff ever since.
Kathleen Richardson, home manager at Holmewood Care Home, said: "Eileen only joined us three-and-a-half-years ago, when she was 97.
"She has been an absolute joy to care for and it has been brilliant celebrating her 100th birthday.
"It's an absolute joy and a privilege to welcome her beautiful family at the home, who brought a delicious cake for Eileen to enjoy. "It was a fantastic day for a great lady."
click here for more details or to contact Holmewood Care Home