Clean bed linen as well as clean clothes is crucial in care homes, as older people are more susceptible to infections and diseases and will take longer to recover if they do become ill. Immune systems get weaker as people age and care home residents often live in close proximity to one another, which can make it easier for infections to spread.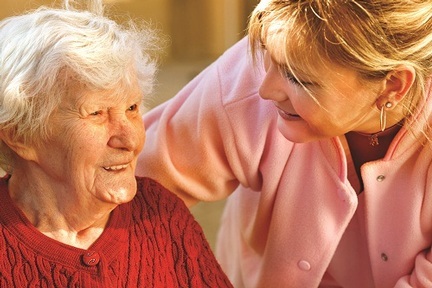 Cleanliness is also vital for residents' wellbeing, as bad smells and feeling unclean impacts on mental health as well as physical health.
In addition to this, it is a legal requirement for a care home to practice a high level of hygiene and care regulatory inspectors will be on the look out for a high standard of cleanliness.
Amanda Dufrane, care segment manager of Electrolux Professional UK and Ireland, said: "As laundry is a potential carrier of healthcare acquired infections, it is vital that care home staff are able to control its flow, which often means special measures must be taken to ensure hygiene levels are maintained.
"The ultimate aim is to make sure laundry items themselves do not pose a threat to health and remain harmless at every stage of their storage, usage, and handling.
"This means that clean linen needs to be handled just as carefully as the dirty, which in turn gives rise to a multi-staged management of the laundry cycle."
Electrolux Professional recently carried out a survey which found that five per cent of care workers knowingly experienced an instance where an infection outbreak could be traceable to laundry procedures.
Over a quarter (26 per cent) of those surveyed do not feel their laundry is managed in a way which completely avoids contamination.
Ms Dufrane added: "Proper care and attention to the laundering of linen can have a huge impact on infection control in a healthcare environment, where bed sheets, pillow cases, blankets and residents' garments are often the main vehicle of transmission for superbugs.
"It can be forgotten that cleaning in general has two main objectives; non-biological cleaning to restore appearance, and hygienic cleaning to keep linen free of the kinds of microorganisms which can pose significant health risks."
Tips on reducing the risk of infection
Electrolux Professional has tips on reducing the risk of infection
• Because humans and animals are where bacteria and viruses originate, the best way to reduce the risk of infection in a care home is to reduce the amount of contact between staff members and clean linen – the latest guidance recommends that items are handled no more than four times once washed.
• In order to protect both staff and residents, is vital that those working in a care environment ensure that all linen remains harmless at every stage of its journey – from the time it is collected when dirty, to how it is transported and stored once clean. Part of that is wearing the correct protective clothing, such as disposable gloves and aprons, when handling contaminated laundry in order to reduce the exposure to potentially harmful micro-organisms.
• Care homes should use colour-coded bags for laundry. The obvious benefit to using a colour-coded system is that it will allow the segregation of different types of laundry materials. Because items most at risk of causing infection can be separated from an early stage, it is much easier to ensure each one is accurately identified and dealt with accordingly – dramatically reducing the risk of infection to staff and vulnerable residents.
Belong Warrington
Belong Warrington is a £9.5m care village, home to 72 residents. Ensuring there are stringent hygiene and safety standards is a challenge.
Jo Watson, head housekeeper at Belong Warrington, says: "Our laundry was specifically chosen to avoid cross-contamination, and the barrier system we have in place is central to that.
"Even with the right machines in place, it's important for all operators to follow a strict process. Housekeepers are required to wear Personal Protective Equipment (PPE) at the correct times, in order to further minimise the chances of recontamination. This means donning aprons and disposable gloves whilst handling dirty laundry, and removing them before an operator enters the clean room.
"When a resident has a soiled item of clothing to be washed, it is put in a red dissolvable bag, which indicates that it is foul and infected. The default wash setting for this is 71°C, but more delicate clothes need to be washed at a lower temperature.
"The main objective for us is to make sure every item is cleaned from both a hygienic and aesthetic perspective, so the best thing about our barrier washing machines is that we can easily change the settings to suit our requirements. I can wash a soiled delicate item on a lower temperature, but change the dosing to that of a foul and infected item – all at the press of a button."
click here for more details or to contact Electrolux Professional