Professor Graham Stokes, a dementia care specialist has been appointed as HC-One's dementia leader, to help enhance its person-centred memory care.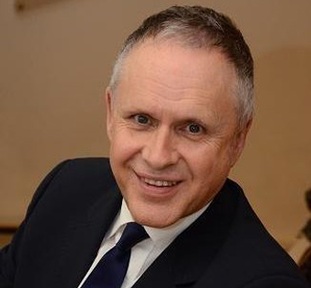 The new position as director of memory care support services will utilize Professor Stokes' knowledge in the area of dementia care. He is currently a member of the Government's Challenge on Dementia 2020 Meaningful Care Task and Finish Group, as well as the co-chair of Dementia Action Alliance (England).
This new appointment takes place at the same time as HC-One announces its final takeover of Bupa Care Homes.
Professor Graham Stokes said: "I am absolutely delighted to be taking up this new role at HC-One, particularly as it welcomes some of the Bupa homes to its portfolio.
"I have been inspired by HC-One's unwavering focus on kindness and I am looking forward to building on this with Justin Hutchens, Dr Chai Patel and the entire management team, and working together to enhance the person-centred memory care that HC-One provides to residents across the UK."
Last week it was announced that Bupa finally acquired over 100 Bupa Care homes in the biggest ever care home deal, and the management team at HC-One are keen to utilize the 'calibre of talent' from the takeover; Professor Stoke's current role is as global director of dementia care at Bupa.
Justin Hutchens, chief executive officer of HC-One, said: "We are honoured to welcome Professor Stokes to the HC-One family. He has unrivalled experience and expertise – which in itself is a testament to the calibre of talent within Bupa – and his appointment is a significant milestone for HC-One.
"Professor Stokes' appointment is demonstrative of our commitment to delivering the kindest and most professional care and services to Residents living with dementia. I very much look forward to working with him to provide sector-leading memory care services across our growing family of homes."
Professor Stokes has been the Honorary Visiting Professor of Person-Centred Dementia Care at the University of Bradford since 2012.