Should care staff wear uniforms in care homes?
07-Jan-14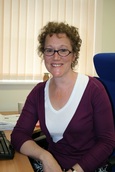 Janet Rowse, chief executive, Sirona Care & Health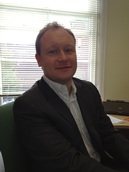 Jeremy Garman, director of sales and marketing, Sunrise Senior Living
YES
Care staff at Sirona Care and Health wear brightly-coloured uniforms with rainbow collars.
The non-profit company, which runs three care homes in Bath, believes uniforms for staff are a good idea as they can reduce some of the anxiety and confusion that dementia patients feel as it signposts to them who the care staff are and indicates who is there to help them.
"Uniforms present a consistent professional image for staff and the service. They also make it easy for service users and their families to pick out our trained dementia staff and they also contribute to the effective control of infection," says Janet Rowse.
"Research into colour psychology shows that bright colours can have a positive effect on staff and service users so with help from local school children we developed a rainbow collar on different brightly coloured tops."
Ms Rowse has found the "colours and the rainbow prompt conversations with service users and have helped distract residents when they become agitated. We have also tested the use of scrubs for night staff on the same unit.
"Service users often query why they have to go to bed if staff are staying up and the scrubs look like pyjamas and can again help distract and calm clients when they are anxious.
"We support people with care and compassion, for us that means thinking hard about the whole environment of care, including uniforms, and learning from good practice elsewhere."
NO
Sunrise Senior Living has 27 care homes in the UK. These homes are called 'communities' and the different areas within the homes are called 'neighbourhoods'.
None of the staff wear uniforms as Sunrise believes uniforms can give homes an institutional feel and it thinks its non-uniform approach gives the home a more relaxed and homelike atmosphere.
"Sunrise Senior Living has a policy that staff do not wear uniforms whilst serving the residents we have in our 27 communities. Our philosophy is to avoid any potential social barriers between the staff and our residents and create a fraternised environment with mutual respect," says Jeremy Garman.
He adds: "Our communities are not just care homes, they are our residents' homes and we feel it is vital that we preserve this environment with a minimal clinical influence wherever possible.
"Our mission is to champion the quality of life for all seniors and the unnecessary imposition of uniforms on our staff goes against the very essence of the home environment which we strive to create for our residents."
Despite having no uniform, the company does have a dress code policy and this "ensures that staff are always dressed respectfully and appropriately to create a sense of inclusion and equality that is very much part of the Sunrise ethos.
"We do take infection prevention and control very seriously and the essence of this is ensuring that staff have the appropriate personal protective equipment (PPE) combined with excellent hand hygiene and standard infection prevention and control practices. These are supported with rigorously enforced infection control precautions and policies in place."