Actress Amanda Waring, who starred as Gigi in the West End musical and had TV roles in Sherlock Holmes, Casualty and All Creatures Great and Small, has devoted the last 10 years to promoting dignity in care.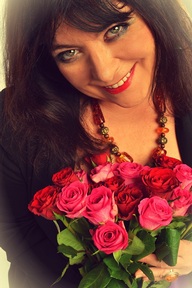 As part of her campaign she wants to see a mandatory 'national service' for school leavers where they spend six months caring for an older person.
Ms Waring began her 'dignity in care' campaign after her mum, actress Dame Dorothy Tutin, went into hospital and was denied both compassion and care. Back in 1999, Dame Dorothy who starred in the film 'Tale of Two Cities' (1958) opposite Dirk Bogarde, had been diagnosed with terminal leukaemia and was given a course of chemotherapy to treat it.
During her short stay in hospital, Ms Waring found her mother "aged and diminished visibly. The weight fell off her and the light went out of her eyes. She had been ignored and humiliated. 'I feel like a caged animal,' she told me timorously, fearful that a nurse would overhear her complaint and treat her with even frostier disdain."
After 10 days, Ms Waring took her mum out of the hospital, shocked by her dramatic decline.
Her mother's short stay in hospital drove her to take action and made her decide to try to change things for the better.
After her mum died in 2001, she made the incredibly powerful film 'What do you See?' which starred Virginia McKenna playing someone who has had a stroke.
"I made my ten minute film, that shows a day in the life of a stroke victim played by Virginia McKenna, in order to powerfully connect with the emotions of those watching, for when the emotions are engaged then change can happen that much quicker because people feel the need."
During the film, the carers talk about her as if she is not there and the viewers can hear the voice of the woman who has had a stroke pleading for them to notice her and see her as a human being.
She recites a poem that was written by a nurse called Phyllis McCormack. The opening verses of the poem say:
What do you see, nurse... what do you see? Are you thinking - when you look at me: A crabbed old woman, not very wise; Uncertain of habit with far-away eyes,
Who dribbles her food and makes no reply. When you say in a loud voice 'I do wish you'd try.' Who seems not to notice the things that you do And forever is losing a stocking or shoe;
Who, resisting or not, lets you do as you will. With bathing and feeding, the long day to fill. Is that what you're thinking, is that what you see? Then open your eyes, nurse. You're not looking at me!
The film 'What do you See?' is now used in thousands of training sessions globally and has been seen by millions of people all around the world.
"The 'What do you See' training pack is recommended by the RCN and is used in many nurses' training and within hospitals and care homes. I would like my films to become part of the national curriculum in schools.
"My aim is for every single person in the world to see the film for we all need a reminder to see the person inside not matter what age race or disability," says Ms Waring.
She has continued to make more short training films after 'What do you See?' as she believes "film is a very good medium to get a message across as it reaches out to all ages".
Her other films are 'Home' which looks at transitions into care homes, 'The Big Adventure' which looks at end of life care and 'No Regrets' which looks at grief.
All of her work has been carried out in memory of her mum and "the lack of dignified care she received".
"I think Mum would have been proud of how I campaign to place dignity at the heart of health care, speaking to governments, heads of NHS Trusts and the thousands of people I work to motivate and inspire with my films.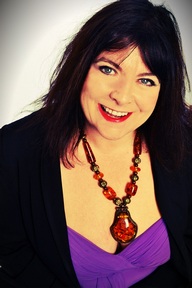 "She always told me I was braver than I thought and I guess I must be to sell my flat to make my first dignity film 'What Do You See?' but Mum had courage and fortitude and I hope I have inherited those traits."
Ms Waring sits on the board of the National Dignity Council which has over 50,000 members positively acting to make sure the dignity and care challenges are being met.
She claims "empathy, understanding and respect used to be part of healthcare years ago but then it shifted towards targets and theory". She blames the lack of compassion that is sometimes displayed by nurses and care staff on a lack of training and says but "also sadly I think it is part of our culture that we don't tend to value or listen to the frail and elderly".
However things are improving and Ms Waring says: "Now dignity and compassion are words that are regularly used in training in health and social care. It used to be seen as an add-on but now it is starting to be seen as integral. But we must be mindful that the issue doesn't then become another tickbox agenda with the understanding but not the application of the principles."
Having compassion for care workers and nurses is also very important. "Staff can feel over worked, undervalued and underpaid. I want to restore that belief that what they are doing is so valuable. To care for another human being is sacred work and one of the most important things you can do. It is important to tell your staff what you appreciate about the aspects of care they deliver well before making any criticism of them.
"If you expect staff to work as hard as they do, you need to support them. Doctors and nurses can receive a lot of abuse from people at certain stages of dementia."
Many blame the time-poor culture that often pervades care homes and hospitals for causing a lack of compassion.
However Ms Waring says:"There are tools you can use even if you have only a minute to spend with a patient, you need to be fully present and fully engaged with that patient. I teach people to be aware of how they are with patients. Healthcare staff need to be careful not to over commit themselves, don't say you are going to come back in 10 minutes and then don't return as the expectations will not be met and you will have let yourself and the patient down. Clarity of communication is so important to regain the patient's trust. There are always ways to save time, for example ensuring that every piece of equipment is put back in the place it is supposed to be, the application of efficient practicality helps release time for dignified interaction."
She believes that a solution to the care crisis we currently have in the UK is to introduce a care 'national service' that would be mandatory for school leavers. "I want to set up a national care service similar to national service that existed years ago where once a person reached 18 they would have to do national service in the army. I want to see a national service of caring for people. Young people will put in hours where they will have to care for people for say a period of six months. The population is ageing and it should be expected that you care for your elders. There would be an understanding that you would care for someone and when you are old, someone would then care for you. We haven't got the finances to care for all the ageing population and we need to use young people to do this."
As for her work on dignity in care, she is currently finishing off another CD with inspirational words and music to be used in hospices. She has already produced one of these called 'I am Near You'.
Over the next two years, she plans to make two more films that will look at very different ways of connecting with those in care.
She will also continue doing workshops and training people on end of life care and spirituality.
Ultimately she wants "to remove this culture of fear people have about getting older and look at ways to celebrate, include, share with and honour our elders".
"A lack of compassion can really erode someone's self-esteem and destroy their mind, body and spirit. If someone is bed bound, everything happens within 10ft of their bed and if someone is less than considerate to them, it tends to get magnified. Care and compassion is vital in restoring someone's self -worth."
For more information on Amanda Waring and to see clips of her films, please go to www.amandawaring.com or follow her on twitter @WaringAmanda or on facebook at https://www.facebook.com/pages/Amanda-Waring/128449170534895
Interesting facts
First job: Actress
Favourite book: 'The Education of Little Tree' by Asa Earl Carter under the pseudonym Forrest Carter
Favourite film: It's a Wonderful Life
Favourite piece of music: Bach Double Violin Concerto
What is the best present you have received: My son
Last holiday: Camping in Dorset