Dr Alison Rose-Quirie has been chief executive of Swanton Care and Community, a care provider for people with learning disabilities and complex needs, for two years. She also sits on the Board of Care England, where she represents Swanton as well as the Care England Learning Disability Group.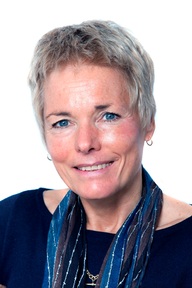 Dr Rose-Quirie began her career working in and managing prisons and immigration centres, before moving into secure mental health within the Priory Group and then Care UK.
carehome.co.uk spoke to her about what she has achieved and what she likes most about her job.
What are the positives and negatives to being a chief executive of an organisation such as Swanton Care?
I love visiting the services and seeing the fantastic work our staff do day in day out, this is what gets me up in the morning. Being the CEO is a huge responsibility and a privilege, the buck stops here and whilst I have the ability to make things happen I also on occasion have to make those difficult decisions. I get frustrated by the challenges the social care sector is facing and the continuing disparity between health and social care. My staff do as challenging a job as healthcare professionals, often more so, but do not get either political or public recognition for the work they do – this annoys me intensely.
What qualities do you think you need for the job?
Determination, compassion, resilience, integrity
What do you feel you have achieved as chief executive?
Realigning the business to ensure services are sustainable into the future, introducing a philosophy and organisational culture that puts the service user at the heart of everything we do as an organisation. Rebranding the company, harmonising staffing structures and terms and conditions across the group.
What is a typical day for you?
I'm up early to check emails then I train (bike, swim or run) for regular triathlons and ironman competitions. On Monday and Fridays I chair catch up meetings with the internal Operations or Board of Directors teams. I either attend meetings in the Coventry head office, London or wherever required by Commissioners. Once a week I spend the day visiting our services in one of the regions to speak to mangers, staff, service users and families. If it's not too late I train again in the evening and I'm usually in bed around 10.30pm after a last check of emails.
What do you look forward to on a Monday morning?
The catch up meeting with my management team to hear about the achievements and issues of the past seven days, we also share best practice and support each other as required.
What impact has the National Living Wage had on your organisation?
I am absolutely for the NLW as everybody deserves to be adequately reimbursed but it has been a huge cost for Swanton since April and the vast majority of local authorities have yet to deign to even discuss a fee uplift, some have yet to agree any uplift for 2014/15 – this is not a sustainable position for any business.
What would you most like to change for people with learning disabilities and autism?
People with learning disabilities and Autism should have equal rights and status, and have the autonomy to decide their own futures. Just because some people cannot communicate as you and I might doesn't mean they don't feel emotion and have hopes and dreams for their future – we must communicate as they want us to so we can understand – that is our duty and responsibility.
click here for more details or to contact Swanton Care & Community Ltd