Families can find it hard visiting their relative once they have dementia as they may not recognise them and their memory of the visit can quickly fade.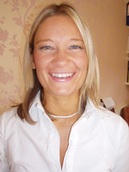 However a writer of a new book on dementia, is urging families to not give up and to keep visiting their relatives as she says: "Dementia affects the factual memory and the emotional memory in different ways.
"People with dementia may forget facts and things that have happened but still retain all the emotions associated with an event.
"This means that although they may forget your visit, the positive emotional feelings that your visit engendered – the contentment and the sense of belonging within the family will remain".
"Families can have a sense of guilt that they are not doing enough when they visit their relative in the care home.
"They can feel awkward and they start to visit less and less and this compounds the social isolation of the resident," according to Rachel Johnstone, who has written 'Dementia and the family' to give some much needed support to family and friends of people with dementia.
"Research shows that having fun with, and being cared for and valued by family members are the most important aspects of well-being for older people. Dementia doesn't change this."
Her book is a practical resource full of activities to help families and friends of people with dementia spend quality time together and build new memories.
Activities create bonding moments
"Activities allow the person 'behind the dementia' to shine through, create real moments of 'togetherness' and provide opportunities for your loved one to do the things they enjoy doing. According to recent research, more than two-thirds of people with dementia have stopped doing the things they used to due to a lack of confidence.
"What is more, families may not realise how things like music, dance and multi-sensory activity, which stimulate our sense of smell, can be triggers which bring back memories. Interwoven into the 160+ activities is invaluable information about why the activities are beneficial and why they are dementia-friendly," explains Ms Johnstone.
'Dementia and the family' shows you don't need to be an expert in dementia care and actually it is about capitalising on all the everyday activities and resources at your disposal.
The book features guidance about talking to children about dementia, how the memory works creating a dementia-friendly home and communicating with someone with dementia.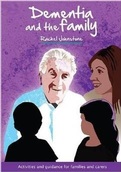 It also includes a whole host of activities such as watching older movies together; playing board games which are great for social interaction as well as coordination; playing with old-fashioned toys, such as spinning tops which also aids agitation and the need to occupy one's hands; and singing which releases feel-good chemicals.
Plus there are craft activities such as making paper chains, dancing which relies on 'muscle memory' – an unconscious process which the body just knows how to do and table tennis, which activates multiple areas of the brain simultaneously and is very beneficial for people with dementia.
Some of the activities are ideal for children to do with the person with dementia as the aim of book is to be "truly intergenerational in its approach," according to Ms Johnstone.
Getting children on board is vital
She says: "Children are a big part of whatever happens in a family and need to understand, from the outset, how dementia will affect their loved one.
"If we are truly to create dementia-friendly communities, then children and young people are at the heart of this."
Ms Johnstone became involved in working with people with dementia as she has people in her own family with dementia and she has been working as a memory café coordinator at Sid Valley Memory Cafe in Devon for nearly four years.
Sid Valley Memory Cafe has been nominated for a National Lottery Award for its innovative work with people with dementia and their carers and it is a place where anyone with a memory problem, and their carers, can meet on a regular basis.
But it is more than just a meeting place.The café has organised reminiscence trips on a vintage double-decker bus, visiting places around East Devon in order to bring back memories on topics such as country life, old forms of transport, seaside holidays and entertainment.
"There is nothing more rewarding than seeing people come alive through activities and reminiscence, and witnessing a spark be reignited between the carer and the cared for," says Ms Johnstone. "My work with the Memory Café has, in part, been my inspiration for the book because I have seen, first-hand, how activities allow the person behind the dementia to shine through – and I wanted to help families to recreate their own memorable moments of togetherness."
Smells trigger memories that verbal and visual clues can't
Through her work at the café, she has found that smells take you further back in time than verbal or visual memory clues, so she often finds ways to incorporate the sense of smell into activities at the cafe. "When you smell something for the first time, your brain makes an emotional connection – and when you smell it again, those first memories come flooding back. So we have done things like serve fish and chips in newspaper and used 'props' such as Andrews Liver Salts.
"Using smells as a basis for activity – such as baking cookies and brewing coffee, oiling a cricket bat with linseed oil, visiting a cobblers shop and even taking part in a smelling guessing game, called 'Loto des Odeurs', is something I talk about in the book."
Ms Johnstone hopes that the book as well as being useful for families and friends of people with dementia, will be a valuable resource for care homes and home care workers.
"I know there are a lot of fantastic care homes out there with great activity coordinators but sometimes when families visit their relative with dementia in a care home, they can feel at a loss about how to interact with them.
Book can help make care home visits more enjoyable
"Care home staff can use the book with families to give them ideas of activities they can do to help them enjoy their visits and spend quality time together. In this way, the book can become central to the 'triangle of care', involving professionals, carers and the person with dementia. The Social Care Institute for Excellence has put various guidelines in place to involve families more in the care of people in care homes so this book helps with that."
Dementia doesn't have to be someone's defining feature, says Ms Johnstone. She believes it is about seeing the person behind the dementia and getting to know everything that makes them who they are: their sense of humour, their hobbies, their previous occupations and all the stories they have to tell about their past.
"For me, there is no greater pleasure than getting to know a person who has truly lived their life – and dementia shouldn't stand in the way of this.
"This book will hopefully give families fun, positive things they can do at home – and the confidence and belief in the ways in which they can improve their loved one's quality of life. People with dementia struggle to do a lot of things - but there is so much you can do to help them."
The book Dementia and the Family is on sale on Amazon for £6.95 or through the book's dedicated website www.parentsandfamilies.com. Alternatively, a copy can be ordered direct from the publishers, Southgate Publishers, by calling 01363 776888.
Interesting Facts
First job: Making teas at cricket matches
Favourite book: I Know Why the Caged Bird Sings by Maya Angelou
Favourite film: Harold and Maude as I like stories and films that are about unlikely friendships
Favourite piece of music:'What a Wonderful World' by Sam Cooke
Best present you have received: Small gold St Christopher necklace that my brother gave me when I was 18
Last holiday: Camping in Polruan in Cornwall