'Guns are not keepsakes' warn police after care home shooting
Date Published:
25 Aug 2016 @ 12:07 PM
Article By:
Angeline Albert, News Editor
Old weapons from the past must be surrendered say police, following the sentencing of an 87-year-old man who shot his wife at a care home using a gun from World War II.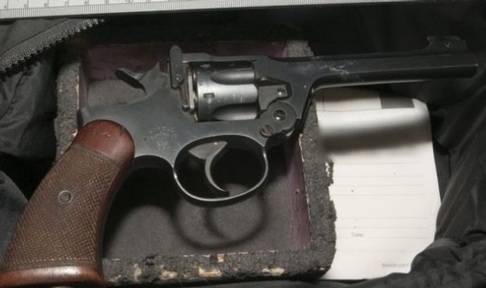 Ronald King who has dementia was sentenced to six years in a psychiatric hospital on 24 August, after he shot dead Rita King at De La Mer House care home in Essex on 28 December 2015. At the care home, Mr King used a 1934 Enfield service revolver he'd inherited from Rita's father.
'Very unusual' crime could have been foreseen
Speaking outside Chelmsford Crown Court, Detective Chief Inspector Marina Ericson, from the Kent and Essex serious crime directorate, said it was a "very unusual" crime that could not have been foreseen.
She added it was "intolerable" that people kept firearms as keepsakes and urged anyone in possession of one to surrender it to a police station.
Mr King had previously denied murder but admitted possession of an illegal firearm and ammunition. He was sentenced to six years for manslaughter, five years for possession of a firearm, 12 months for possession of ammunition, with the custodial terms to run concurrently and to be served in a secure psychiatric hospital.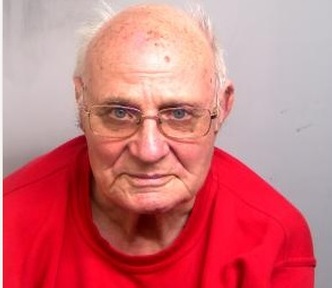 The care home's manager Julie Curtis has described what happened the day her care home resident Rita King died
She had this warning for older people with guns: "Some people look at guns they got from the war and like to tell stories about it. My dad did.
"Older people with guns should hand them in because they can still kill people.
"We can't change our policies. We can't search bags. If he was of sound mind, this would never have happened."
Last April, antique guns were among the 800 weapons surrendered to police during a two week gun amnesty across Greater Manchester, Merseyside, Cheshire, Cumbria, Lancashire and North Wales. Cheshire Police said the majority of weapons handed in to its force were antiques passed down through generations.
Ronald King's sentence follows a guilty plea to manslaughter, on the grounds of diminished responsibility.
Professor Graeme Yorston, consultant forensic neuro-psychiatrist, said Mr King's frontal lobe was affected by his dementia, and this part of the brain was responsible for forming rational decisions.
"That's what led him to come to the conclusion that, because of his perception of inadequacies at the care home, his only possible response to that was to shoot his wife and also himself and his sister," he said.
Patrick Upward, mitigating, said: "Had it not been for the intervention of this disease, the offence would not have taken place."
Judge Gratwicke said to Mr King: "It was a killing that occurred at a time when the experts agree that you were suffering from dementia causing an abnormality of your mental functions.
"Your ability to form a rational judgment was substantially impaired when you came to the settled intention to kill your wife."
Mr King's sentence was made under section 45 of the Mental Health Act 1943 which allows for Mr King to receive treatment in hospital before being released to prison once his treatment has concluded, if there is still time to serve on his sentence.
DCI Ericson said Mr King was clearly a "very-ill man".
"It's clear he loved his wife. I think the family would like to see him being looked after and cared for for the rest of his life."
DCI Ericson added: "As the judge said in court this was a tragedy from every angle. The judge said that King was unable to form a rational judgement but understood what he was doing and the nature of his conduct and this was not a mercy killing.
"Therefore while there is empathy towards King's mental health and age he remains wholly responsible for the death of his wife and this is something he will have to live with."
The day before Ronald King was sentenced 87-year-old Brendan Constant was arrested (23 August) and released on conditional bail after his wife Jean Constant was found dead at their extra care housing flat in Cambridgeshire.