The Care Workers Charity, which gives financial support to care workers when they fall on hard times, has stepped in to help a family who couldn't afford new beds and bedding for their children and newborn baby.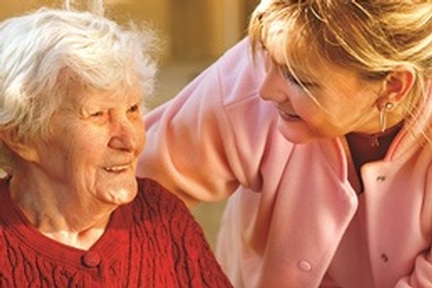 Pete Williamson, who has been a support worker for Community Integrated Care and Four Seasons Care Group was finding he and his wife were struggling with numerous health issues and mounting debts. So much so that they did not have the money to buy things that others take for granted, such as new beds, duvets, pillows and sheets.
Following financial help from the charity, "things have positively changed especially for our children. To them, it was like a promise made and fulfilled. It would never have been possible without the involvement of CWC," said Mr Williamson, who believes that if they had remained in that difficult situation, it could have triggered "family separation".
He said: "Receiving support from CWC was never a right but a privileged support. Things have never been the same since the arrival of the children's bunk beds and accessories. Our baby now thinks her little bed is her 'own bedroom' as she sleeps longer both day time nap and at night. The older children now see bedtime as happy time."
Care work is physically and emotionally demanding
There are around two million care workers in the UK caring for some of the most vulnerable people in society. Care work involves early starts, long hours and can be physically and emotionally demanding and when that is coupled with an injury or an illness, people can go into a downward spiral both financially and mentally.
The Care Workers Charity, formerly the Care Professionals Benevolent Fund, was set up back in 2009 to give help to some of these care workers.
The charity now has a new chief executive called Alex Ramamurthy, who has a startup background as well as a new chair of trustees, Ben Allen, who is also the chief executive of Oomph, which offers exercise classes to older people.
Since heading up the charity, the pair have set up a Supporters Club and have already signed up a number of large care home groups and care organisations such as Hallmark Care Homes, Signature Senior Lifestyle, Avery Healthcare, Berkley Care Group, Belmont Sandbanks Care Group, Tomorrow's guides, Oomph! Wellness, Countrywide Healthcare, Care England, Marches Care, Summer Care and Hartford Care.
The intention is to "secure a sustainable annual revenue stream for grant giving, whilst providing care groups with a range of business benefits", according to Mr Ramamurthy, who revealed that "the number of grants paid to beneficiaries just in January and February was double what was given out in 2015 and 2016 combined".
Safety net ends with The Care Workers Charity
"The care sector is facing immense pressure from a rapidly ageing population and funding cuts. Add these pressures to an already challenging role, the workforce must be able to rely on The Care Workers Charity to be there in their time of need. There is no other national charity set up to support care workers, the safety net ends with The Care Workers Charity," he added.
June Whitfield and Fiona Phillips are patrons of the charity. The late Lynda Bellingham was also a patron. In an interview with Charity Choice, a directory of charities, she talked about her reasons for supporting the charity and those working in the care sector as well as unpaid carers, saying: "Any carer does an amazing job. It is 24-hour, non-stop and if you are caring for somebody you love deeply, it is heart-breaking. The emotional attachment is the most tiring thing. I've been working with The Care Professionals Benevolent Fund (now The Care Workers Charity), because I think this (social care) is a very important issue."
Trustees for the charity are Davina Ludlow, director of carehome.co.uk, Avnish Goyal, managing director of Hallmark Care Homes, Martin Green, chief executive of Care England, Teresa Lynskey, managing director of Lynskeys Care Services, Anita Goyal, director of events at the Hemraj Goyal Foundation, Vernon Baxter, managing director of Health Investor, Adam Hutchison, managing director of Belmont Sandbanks Care Group and Richard Hawkins, editor in chief of Caring Times.
To find out more about the benefits of joining the Supporters Club, you can email alex@thecareworkerscharity.org.uk
click here for more details or to contact Care Workers Charity