The death of a 64-year-old man with severe learning disabilities may have been avoided had he received medical attention earlier, a coroner's court has concluded.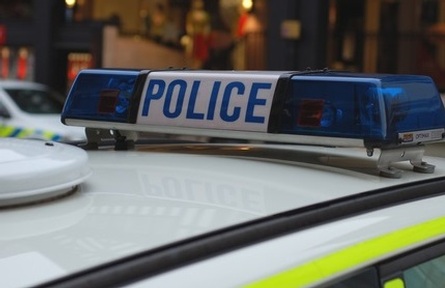 Anthony Dawson died in May last year from a bleeding gastric ulcer at Ashmount care home in Epsom, operated by Surrey and Borders Partnership NHS Trust.
The jury at Woking Coroner's Court considered whether Mr Dawson's care violated his Right to Life and concluded that his death was contributed to by neglect and a 'gross failure' in the decisions of care home staff.
Jan Tregelles, chief executive of Mencap, said: "Anthony Dawson lived and died in an institution located in the grounds of a former long-stay hospital setting. Despite all the efforts of his family to try and get his needs properly met, they were side-lined, their concerns not acted upon, his health needs were neglected and Anthony died an untimely death that could have been prevented.
"Anthony needed continual one-to-one support yet was often left to walk the grounds alone. He lacked basic health checks and was on four medications for mental health conditions for which he had no diagnosis. The commissioner of his service and the Care Quality Commission who inspected it failed to take action. He spent his life in the same place shut away from the world, despite the efforts of his family to change this."
Mr Dawson, who had autism, spent more than 50 years in care and had been a resident at Ashmount for 16 years.
The same year as his death, CQC inspectors rated Ashmount 'inadequate', with numerous failings. At the time of the inspection, there were five people living at Ashmount. The home was placed in special measures, but has since been re-inspected and rated as 'good'.
Surrey and Borders Partnership NHS Trust said it accepted there were areas where its care was 'not up to standard' and offered its heartfelt condolences to Mr Dawson's family.
In a statement, the Trust's chief medical officer, Dr Justin Wilson, said: "We were shocked and saddened by Anthony's sudden death two years ago. He lived on the St Ebba's site for over 50 years and was a long-term resident in the Epsom community. Our staff at Ashmount knew him well and will continue to miss him.
"We fully accept there are areas where our care for Anthony fell short of the standards we expect within our residential services and are truly sorry for this. We will now carefully consider the findings from the jury and coroner to see what actions we need to put in place in the coming weeks to improve the quality of the care we provide, in addition to the quality improvements we have already made since Anthony's death."
Improvements at Ashmount and the Trust's learning disability services have included physical health care checks for those living in social care homes, making sure staff know to contact the GP for concerns about a resident's physical healthcare, working more closely with GPs who support residents to facilitate good quality physical and mental health, and providing further training in record keeping practice and emergency procedures.
While there are over one million people with a learning disability in the UK, Ms Tregelles points out that it is taking 'too long' for the Government, the NHS, the CQC and local authorities to ensure people with a learning disability get the right support, within their communities and with access to proper healthcare.
She said: "There is no accountability for this painfully slow progress. For people with a learning disability and their families, it is a matter of life and death that cannot be ignored."