A care home in London that encourages residents to take 'positive risks', such as pouring boiling water from a kettle to make a cup of tea, has been rated 'outstanding'.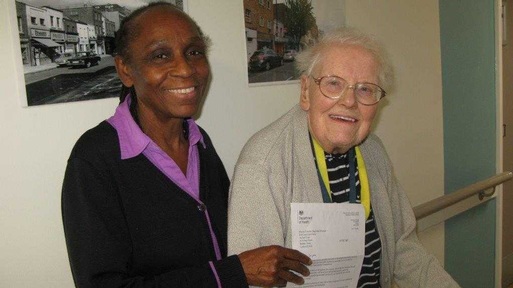 Anchor's Silk Court in Bethnal Green was praised by Care Quality Commission (CQC) inspectors for understanding that taking risks is an important part of everyday life and enables older people to have more control and choice over their lives.
They said: "Positive risk taking was encouraged. Staff understood that risk was part of everyday life and supported people to keep safe.
"For example, a person was at risk from scalding from hot water when preparing a cup of tea. Staff ensured they remained with the person until the kettle had boiled and supported them to pour water into the cup. Records showed staff followed the guidance in place on how to manage identified risks to people's well-being."
Staff at the home were delighted with the rating, with its manager Marcia Forsythe saying: "We all know Silk Court is a great place for older people to live but to be given such praise from the regulator is so rewarding for the team here.
"We are proud of the care we provide, of the meals which are made from fresh seasonal ingredients and of the wide variety of meaningful activities enjoyed by our residents.
"Anchor has informed the Government's dementia strategy so we also know how to care for people living with the condition so they lead as fulfilling a life as possible."
The warmth of the staff was very evident in the CQC report.
Silk Court care home was found to be 'exceptionally caring. People received care that went over and beyond expectations' and 'people were involved in planning and reviewing their care'.
'Staff were very caring towards people. We observed staff sat with people, they touched people affectionately, stroking and holding hands, brushing their hair gently and sitting beside them in silence when needed,' said inspectors
CQC also found that people can choose where and when they have their meals and residents were 'positive about the quality of food'. One person said, 'The meals are freshly prepared and delicious' and another said 'the food is well presented. I have had tasty meals here.'
Residents have a say in the menu with taster sessions where they sample the proposed meals before the catering staff make any changes to the menu.
There are also drinks and snacks available throughout the day.
The care home's manager, Ms Forsythe, said: "I am so proud of the team here and the work they have done to achieve this distinction - long may it continue."