Low pay for care workers, coupled with poor career progression and tough, working conditions, has led to the turnover of care staff in England reaching as high as 28 per cent.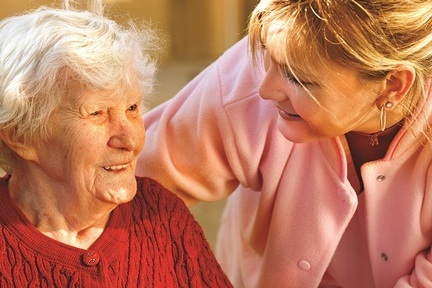 A report by the National Audit Office (NAO) has found that although many people working in care find it rewarding, there was a consensus that care workers feel undervalued and there is little career progression, compared to similar roles in the health sector.
The number of people working in the care sector is not meeting the country's growing care demands and unmet care needs are increasing, according to the report, which claimed that the Department of Health and Social Care is not doing enough to support a sustainable social care workforce.
Amyas Morse, head of the National Audit Office, said: "Social care cannot continue as a Cinderella service – without a valued and rewarded workforce, adult social care cannot fulfil its crucial role of supporting elderly and vulnerable people in society.
"Pressures and demands on the health and social care systems are increasing, so the Department needs to respond quickly to this challenge by giving the sector the attention it deserves and needs, instead of falling short and not delivering value for money."
The report revealed that in 2016-17, around half of care workers were paid £7.50 per hour or below (the National Living Wage was £7.20 in 2016-17), which is equivalent to £14,625 annually.
Vacancy rate for social care jobs well above national average
There are around 1.34m jobs in the adult social care sector in England, across more than 20,300 organisations. The vacancy rate in 2016-17 for jobs across social care was 6.6 per cent, which was well above the national average of 2.5 per cent to 2.7 per cent.
Demographic trends suggest demand for care will continue to rise and people's cares needs will continue to become more complex. To meet these challenges, the Department estimates that the workforce will need to grow by 2.6 per cent every year until 2035.
However care providers are struggling to attract and keep care workers, with nurses being particularly sought after.
Social care system 'fit to burst'
In response to the report, Professor Martin Green, chief executive of Care England, said: "The NAO's report provides yet more evidence that the social care system is fit to burst and that the Government is not doing enough to support the social care workforce. Workforce is the most valuable asset to care providers and they need to be able to support, develop and pay them appropriately".
He added: "No more reviews, no more consultations; let Government press ahead with all the necessary partners, to provide some much needed direction to a sector that is struggling".
The NAO report revealed that 16 per cent of registered nurses working in the care sector in 2016-17 were non-British European Economic Area nationals. This is the highest percentage for any care job and with Brexit still casting uncertainty over the future of EU workers, the number of nurses working in the care home could fall even further.
Local authorities spent 5.3 per cent less on care in 2016-17 compared with 2010-11, and spending is expected to reduce further over the next two years due to continued government funding cuts and increased financial pressures on local authorities.
65 per cent of care providers' income comes from local authorities
With around 65 per cent of independent providers' income coming from local authority-arranged care, this means the situation for care providers looks set to worsen.
Age UK's charity director, Caroline Abrahams called the report "a damning indictment of the failure of successive governments to carry out workforce planning and the end result is the dangerously fragile situation we see today – one that means that in some parts of the country there are not enough care staff to give older people the support they need, even if they are willing and able to pay top rates for it.
"Getting to a better position will take committed leadership from Ministers, coupled with significant and sustained additional funds. We hope and expect that this will be a central element of the consultation we have been promised by the summer into the reform of social care – really it has to be or we fear for the future of many older people in this country."
Vast majority of local authorities paying care providers below cost of care
The report claims that the vast majority of local authorities are paying fees to home care providers that are below the recommended minimum price for care, putting providers in financial difficulties. In addition to that, local authorities are not paying the full cost for care home placements. If this continues, there is a risk providers will not build care homes where there are high proportions of people receiving local authority funded care, warns the NAO.
Colin Angel, policy director at the United Kingdom Homecare Association, said: "The National Audit Office rightly calls time on the Department of Health and Social Care's consistently 'hands-off' approach to the social care market and its workforce.
"The absence of a published strategy for the social care workforce highlighted by NAO should be an embarrassment to Government, but a strategy is only useful if it leads to decisive action."
The NAO wants the Department for Health to produce a robust national workforce strategy with the support of the Ministry of Housing, Communities and Local Government. It also wants to see the Department spending more money on social care to enable commissioners to set appropriate fees for care providers, so they can pay staff adequately and afford to offer career development and training opportunities.
The last time the Government published a national workforce strategy was back in 2009.
The Government intends to publish a green paper on reforming care for older people by summer 2018.