Barchester Gorseway Lodge
354 Sea Front, Hayling Island PO11 0BA
Gorseway lodge is a beautiful purpose built nursing and residential home located walking distance from the beach. Finished and furnished to an extremely high standard offering a homely yet first class spacious environment with plentiful landscaped gardens and a lake with a water feature and coy carp.

Their dedicated and experienced team are passionate about providing quality care and specialist 24hr nursing that is an ideal alternative for those who no longer wish or are unable to manage at home. They empower residents to regain independence, choice and freedom in their lives in a safe and comfortable setting.

Their Memory-Lane Community specialises in innovative dementia care to enable every resident to thrive in an environment designed to stimulate and enrich their lives whilst giving families peace of mind and security. Gorseway Lodge's purpose build, secure memory lane garden had a water feature wind chimes and a feast for all of the senses.

Please don't hesitate to contact them for further information or to arrange a viewing, they're always happy to give tours of the Lodge and grounds at short notice.
Group: Barchester Healthcare Ltd
Person in charge: Alison King (General Manager)
Local Authority / Social Services: Hampshire County Council (click for contact details)
Type of Service: Care Home with nursing – Privately Owned , 60 residents
Registered Care Categories*: Dementia • Old Age • Physical Disability • Sensory Impairment
Specialist Care Categories: Alzheimer's • Cancer Care • Colitis & Crohn's Disease • Epilepsy • Hearing Impairment • Motor Neurone Disease • Multiple Sclerosis • Muscular Dystrophy • Neuropathic • Parkinson's Disease • Speech Impairment • Spina Bifida & Hydrocephalus • Stroke • Visual Impairment
Admission Information: Ages 55+.
Single Rooms: 40
Shared Rooms: 10
Rooms with ensuite WC: 50
Facilities & Services: Palliative Care • Respite Care • Convalescent Care • Separate EMI Unit • Own GP if required • Own Furniture if required • Pets by arrangement • Smoking not permitted • Near Public Transport • Minibus or other transport • Lift • Wheelchair access • Gardens for residents • Residents Kitchenette • Phone Point in own room/Mobile • Television point in own room
Latest CQC* Report on Barchester Gorseway Lodge: click here
*Care Quality Commission (CQC) is responsible for the registration and inspection of social care services in England.
Bed Vacancies
Current Bed Vacancies Posted by Barchester Gorseway Lodge
3 Bed Vacancies
(We currently have vacancies in our home for residents with nursing needs and for residents requiring dementia care. Please contact us to discuss your needs further. We would love to welcome you for a visit.)
posted 18 Mar 2015
Current Recommendations
Recommendation Score: 7.4 (7.369)
The user 'Recommendation Score' (7.4 for Barchester Gorseway Lodge) is calculated using a combination of the average of all ratings on user Recommendations submitted in the last 2 years, and the total number of user recommendations submitted in relation to the number of beds at the care home. The maximum Recommendation Score is 10. To see more about the carehome.co.uk user recommendations please click here.
Review of Barchester Gorseway Lodge
Excellent in all respects.
Overall Standard: Good

Facilities: Satisfactory

Care / Support: Good

Cleanliness: Good

Treated with Dignity: Excellent

Food & Drink: Good

Staff: Good

Activities: Satisfactory

Management: Good

Safety / Security: Excellent

Rooms: Good

Value for Money: Excellent
Submitted by Iain Hamilton (Nephew of Resident/Service User) on Monday 20 October 2014. Review relates to October 2014.
Review of Barchester Gorseway Lodge
I recommend that more staff should be employed so they get time to sit and chat or take the residents out into the gardens - they only seem to have time to wash and dress and clean the rooms. If there were more staff the care would be good but as they are stretched and don't have much time to spend with the residents I've put satisfactory - I feel management should spend the budget on more staff rather than fancy facilities.
Overall Standard: Satisfactory

Facilities: Satisfactory

Care / Support: Satisfactory

Cleanliness: Good

Treated with Dignity: Good

Food & Drink: Satisfactory

Staff: Good

Management: Satisfactory

Safety / Security: Good

Rooms: Good
Submitted by Debbie A (Daughter of Resident/Service User) on Friday 6 December 2013.
Review of Barchester Gorseway Lodge
My husband and I spent one week respite care. Had a very happy week.
Facilities: Good

Care / Support: Good

Cleanliness: Excellent

Food & Drink: Excellent

Staff: Excellent

Activities: Satisfactory

Management: Good

Safety / Security: Good

Rooms: Excellent

Value for Money: Good
Submitted by Rita Paternoster (Resident / Service User) on Tuesday 15 October 2013.
Job Vacancies
£ Competitive + Free Training/ CPD
(Care Home / Nursing Home • Full Time)
Hayling Island, Hampshire
£comp + free training + benefits
(Care Home / Nursing Home • Full Time)
Hayling Island, Hampshire
Tony Rocks
Job Title: General Manager
Description:
I have worked in the Residential Social Care Sector managing a variety of care homes since 1990. I am proud of my achievements in being a qualified Social Worker, Counsellor and attaining a CMI Level 4 in leadership - this has enabled me to apply theory to practice in leading my teams in how to deliver the best quality person centred care.
I am committed to working with an established team to sustain an environment which enables and supports our residents to live as full a life as possible at Gorseway Care Community. I am dedicated to building relationships with residents and their families which focus all of our energies in delivering a lived experience, thus enabling everyone to reach their full potential whilst maintaining their independence and choice. The well being and safety of every resident is always at the forefront of all we do and I endeavour to keep this as our key value on a daily basis.
With the support of my skilled and experienced management team, we are able to lead and inspire our colleagues to deliver the core values of Gorseway's commitment to delivering care.,
I'm an avid "armchair" sports fan and a music lover, who is stuck in the golden era of the 60's and 70's - this is much to the delight of the residents.
Antony Eneas
Job Title: Team Leader
Description:
After finishing school I trained as a hairdresser and gained an NVQ level 2, and although I enjoyed my job, I still had a passion for care. Prior to joining Barchester I volunteered in the local community supporting individuals with care and daily tasks. Then I joined Barchester as a care assistant. I was promoted to senior care in 2012 and gained my BTEC level 2 diploma in health and social care in 2013. Through my passion to achieve and deliver high quality care I am now studying on the access to HE health and social care to kick start my dream of becoming a registered nurse.
In my spare time I enjoy keeping physical fit and attend Zumba classes which are quite amusing.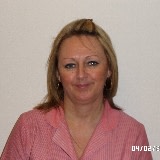 Christina Hummerstone
Job Title: Head Housekeeper
Description:
Prior to working for Gorseway I spent 17 years as a full time member of quality control and audits for Marks and Spencer. This involved travelling around the U.K to various locations.
I then started at Gorseway as a member of the housekeeping team before becoming the Head of housekeeping.
I enjoy new challenges and help my team as well as helping other departments. The housekeeping team and I are responsible for the cleanliness of the home as well as the laundry. My team are dedicated, happy and enthusiastic. They take great pride in delivering a high standard so you can enjoy a restful time at Gorseway care. I am great socialiser and enjoy time with both friends and family.
Debbie Balchin
Job Title: Home Trainer
Description:
I joined Barchester 6 years ago working a Sunday night shift as a carer. Over the years my career has progressed due to the Barchester Training School offering many opportunities. I ensure all staff are trained to the legal standards required and are given full induction to the company. I also help assist staff from any department access the Barchester Business School to help further their own careers. In my spare time I enjoy spending time with my two children, walking, kayaking and just relaxing together.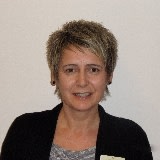 Jane Wilson
Job Title: Administration Assistant
Description:
I manage the Administration Team and its functions including Accounts, Personnel, Payroll and all administration for Gorseway Care. I joined Gorseway in 2000 and have over 20 years experience working within Administration and have an NVQ 2 in Customer Care and I'm also qualified to AAT in accounting. I give support to residents/relatives and social workers with any financial enquiries, I have a good relationship with all staff and I'm renowned for my dry sense of humour and integrity.
Outside of work I like to socialize with friends, but most of all I enjoy spending time with the two men in my life one being my husband and the other my four legged friend Patch who is a Jack Russell whose personality isn't too different to mine, mad and will keep you on your toes.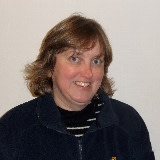 Siri Young
Job Title: Scheme Support Officer
Description:
Following a career in trauma and intensive care nursing in Oxford, I moved to Hayling Island and joined the team at Gorseway 5 years ago. My role involves offering support and advice to the residents of the 75 Independent Living apartments on the site reporting or dealing with maintenance issues, liaising with healthcare professionals or calling the number at weekly bingo session. In my free time I volunteer as the fund-raising chair for the local lifeboat station and also enjoy gardening and anything connected with the Titanic and the 1970s.
Penny Harness
Job Title: General Assistant
Description:
I have worked for Gorseway for 9 years. I trained as a chef before becoming a carer and I now have my level 2 in care and, with help from Barchester, I completed my level 3. I enjoy caring and cooking but I how have a new job with in Gorseway which allows me to use all my skills and assist over the whole home. This is good for me as I enjoy problem solving and work well with all the teams at Gorseway. I feel at home when coming to work in this happy and supported environment. At home I enjoy spending time with family and friends, but what I love most is being with my two dogs.
Steve Bullick
Job Title: Maintenance Manager
Description:
Before working at Gorseway, I attended college to study electrical installation, whilst there I was employed at a four star Hotel in Nottingham as a maintenance engineer.
This involved painting, plastering, basic carpentry and plumbing as well as covering most electrical works. After gaining all my electrical certificates I relocated to Portsmouth to join the team at Gorseway as a maintenance assistant and progressing to maintenance manager. My role entails managing a skilled team on maintenance, gardens and drivers to ensure our buildings and four acre site is fully maintained to the highest standard. Outside of Gorseway I enjoy rambling, completing renovation projects to my house and visiting family in Nottingham and the Isle of Wight.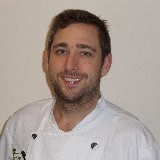 Matt Arnell
Job Title: Head Chef
Description:
I've worked for Barchester for 18 months and enjoyed my time here at Gorseway.
I have over 15 years of experience working in kitchens, hotels, care homes, restaurants and bistros.
I also enjoy working with my kitchen team. We all want to give a good service to our residents and their families.
I work closely with Scott, my 2nd chef to create a balanced menu meeting the needs and requests of all of our residents. We also change the menus on a regular basis to reflect the seasons.
Outside of work I enjoy socialising with friends and family I have two children, Finley and Ivy and they keep me very busy on my days off.
Care Home Idol 2014
There are currently no Care Home Idol entrants who have performed at Barchester Gorseway Lodge